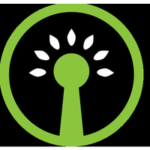 Website Carbon Tanzania
Protecting Forests for People, Wildlife & Climate
Ruvuma Landscape Manager Job Vacancy at Carbon Tanzania
Job Vacancy with Carbon Tanzania – Ruvuma Landscape Manager Description
Carbon Tanzania is an innovative conservation business focused on producing and delivering forest-based carbon credits. These credits are generated through the efforts of local Tanzanian communities who conserve and manage their indigenous forests. We prioritize the respect for local community land rights, which leads to significant and sustained local economic benefits and encourages communities to protect their environment and way of life.
Carbon Tanzania is currently seeking a dynamic and energetic project manager to lead an operational field team in the Ruvuma Landscape. The project manager will be responsible for project management, implementation, communication, and collaboration to ensure implementation of the carbon project in partnership with the Wildlife Management Areas (WMAs) that results in the protection of the forest and maximizes community benefits.
Duty Station: Ruvuma Landscape (residing in Namtumbo) Duties and Responsibilities:
1.    Coordinate and Communicate:
·         Coordinate and communicate with district government, Carbon Tanzania project staff in Ruvuma region and Wildlife Management Area (WMA) management staff. This role will also be required to meet with village governments, forest monitors, and local communities regarding project awareness, planning, implementation, monitoring, and reporting, ensuring positive impact on development and conservation.
·         Maintain regular communication with Carbon Tanzania headquarters on all project-related issues, providing updates and support for operational duties, visits, and communication needs.
·         Engage in direct and digital communication, including meetings, with stakeholders such as local and district government, NGO partners, and media.
·         Implement and follow up on matters related to project finance, project governance, forests, and land use.
2.    Support Data Collection and Monitoring:
·         Prepare and provide project reports to Carbon Tanzania and project stakeholders, including government and non-government organizations, with updates on the forest, land use issues, wildlife, community development, and governance.
·         Document and archive meeting minutes, data, and reports.
3.    Revenue Distribution, Use, and Reporting:
·         Attend and mediate revenue and steering committee meetings.
·         Support decision-making for the WMA management team, community and government by enhancing their understanding of project guidelines, standards, and by-laws.
·         Follow up on revenue usage and local project implementation.
4.    Compliance:
·         Ensure WMAs and governing authorities adhere to the contract/MoU signed with Carbon Tanzania.
Ruvuma Landscape Manager Job Vacancy at Carbon Tanzania
Essential Skills & Experience:
·         Minimum of 5 years of strong experience in Project Management, Project Planning, Community Development, or relevant field.
·         A good understanding of Community Based Natural Resources Management governance systems
·         Degree in Project Management, Community Development, or relevant field.
·         Proficiency in computer skills is essential.
·         Problem-solving attitude.
·         Proficiency in English and Swahili as working languages.
·         Experience working with government and local communities.
·         Ability to work with minimum supervision.
The contract is for a one-year duration, performance-based, and renewable. Aim for start in 1st March 2024 The compensation system will be commensurate with experience and appropriate for a
field-based project manager.
Please send your CV and Cover Letter to ctlimitedrecruitments@gmail.com by 31st November 2023
For more information, please visit our website: www.carbontanzania.com