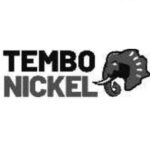 Website Tembo Nickel Corporation
Welcome to Tembo Nickel
Safety Lead Job Vacancy at Tembo Nickel Corporation
Safety Lead
Position Summary:
Tembo Nickel is seeking to recruit a Safety Lead to join the Tembo Nickel Project Team. He/she will have full responsibility for development, implementation and continuous improvement of safety programs and initiatives that support Tembo Nickel Operations. The successful candidate will work to ensure that workplace practices comply with OSHA and Tanzania labour legislation. The successful candidate will report to the OHS Manager.
Duty Station: Tembo Nickel Project Site- Ngara Roster: 6/3
Duties and Responsibilities:
Carry out the day-to-day operations of Safety Section and contribute to the application of effective Health and Safety management by providing technical support.
Promote continual improvement, of satety procedures and standards across the site.
Actively support and maintain the Health, Safety, Security, Environment and Quality standards I ISO 9001, ISO 14001 & ISO 45001.
Assist in compliance reviews, general risk assessments and other safety assessments to support Tembo Nickel safety agenda.
Manage safety programs, policies and procedures and maintain relevant logs and documentation.
Review all documentation as per the yearly review schedules.
Ensure that Tembo Nickel is complying with applicable laws and regulations.
Perform Safety Inspections and prepare applicable safety weekly and monthly reports.
Participate in detailed incident investigations and Root Cause Analysis.
Promote incident prevention for the benefit of employees and visitors.
Assist in the development and presentation of relevant safety training.
Ensure all employees observe safety regulations, by wearing of required safety equipment, encourage safe working practices, correct obvious hazards immediately or reporting to the relevant personnel.
Maintain positive and proactive relations with managers and employees, as well as ccontractors and regulatory agencies.
Develop site specific emergency response plans and perform training in those plans.
Ensure all tasks are risk assessed and Job risk assessments are produced.
Safety Lead Job Vacancy at Tembo Nickel Corporation
Qualifications and Competencies
Minimum of bachelor's degree.
NEBOSH / SAMTRAC equivalent certified.
Extensive knowledge of Integrated Management System I ISO 9001,14001 & ISO 45001.
Auditing Experience of ISO 9001,14001 & ISO 45001.
Minimum of 5 years working experience.
Mining/Manufacturing experience is an added advantage.
How to Apply
Applicants are invited to send their resumes indicating the role title in the subject via email to jobs@tembonickel.com
Application closing date is 14th November,2022.
Check this : Free Downloadable Job Application / Cover Letter Sample
Note: We are committed to providing equal employment opportunities based on merit and we do not charge candidates any fees in the whole recruitment process.
Women are strongly encouraged to apply