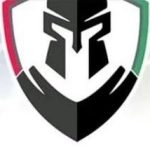 Website KeboGuard Security Co. Ltd
KeboGuard Security Company Ltd in Arusha, Tanzania.
Sales and Marketing Executive Job Vacancy at KeboGuard Security Co. Ltd
We Hiring! JOIN OUR TEAM.
Our Sales department is exited to announce that we are looking for a competent and experienced Sales and Marketing Executive.
RESPONSIBILITIES:
Preparing marketing and sales strategies.
Conducting extensive research on competitors' products and services.
Creating and overseeing marketing campaigns.
Preparing budget and time constraints.
Maintaining a healthy relationship with the clients.
Working in collaboration with the Media department.
Answering client's questions in a professional manner.
Participating in exhibitions and conferences organized by the company.
Creating awareness of the products and services offered by the company.
Ensuring the company meets the sales targets.
Handling complaints of the clients.
Negotiating the deals with the clients.
Taking feedback from the clients.
Creating marketing campaigns on social media platforms.
Writing monthly reports on the performance of the campaigns.
View also: Sales & Marketing Representative Job Vacancies at Tropical International Group Inc. – 15 Posts
Sales and Marketing Executive Job Vacancy at KeboGuard Security Co. Ltd
REQUIREMENTS:
Bachelor's degree/Advance Diploma/Diploma in Marketing. Advertising. Sales. or a related field.
Proven work experience as a Sales and Marketing Executive or a similar position in the Sales Department.
Demonstrate excellent knowledge of various marketing tactics.
Understanding and knowledge of Customer Relationship Management Software.
A result-driven and organized individual.
Good oral and written communication skills.
Proficiency in Microsoft Office Tools.
Outstanding project management skills. o Demonstrate excellent leadership skills.
Ability to work under pressure.
How to Apply :
Read : Why it is Important to always Update your CV to Match the Job Description.
CVS & Cover Letter Should Be Sent Through hr@keboguard.ac.tz

KEBOGUARD SECURITY COMPANY LTD .
TASO Grounds – Themi
Plot No. 55/15 and 55/16
Njiro Area, Arusha.
Apply Before 30th April 2023.