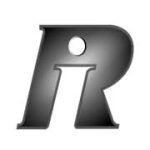 Website Rigor International
We are a training and recruitment company based in Arusha, Tanzania, dedicated towards assisting our clients to attain optimum levels of productivity
Sales Consultants Job Vacancies at Rigor International
Rigor International on behalf of a client in Hospitality Industry, is looking to hire sales consultants with below qualifications:
Sound knowledge of Tanzania, East Africa tourist attactions
Experience in creating bespoke itineraries to travelers around the world.
4 years relevant experience as a safari consultant
Driven and able to meet targets
Great command of English language
View also: Account Manager (Tanzania) Job Vacancy at Cartrack
Sales Consultants Job Vacancies at Rigor International
How to Apply :
Read: Cover Letter Sample for a Sales Job Application
Candidates who comply with the eligibility criteria, competences and skills required for the vacancy to send their CVs to cv@rigorinternational.co.tz.
Deadline for this application is 3rd March 2023.