Full Time
Applications have closed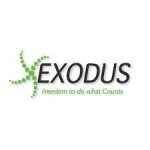 Website Exodus Solution
EXODUS is an award winning provider of IT services to Small and Medium Sized Organizations.
Sales Executive Job Vacancy at Exodus Solution
Job Overview
Job Title:
Sales Executive
Location: Dar es Salaam
Job Type: Salary + Commission
Application Deadline: 31st September 2022
Summary
Exodus Solution is looking for SALES EXECUTIVE to be responsible for selling Bookkeeper an Inventory, Accounting & Sales Software directly to small-and-medium sized businesses in Tanzania. Duties will include meeting with owners of small medium sized business owners to present, demonstrate our software as well as negotiating contract with potential client.
In order to be successful in this role, you will need to have an understanding of the sales process and superb interpersonal skills. Previous experience in a sales role is an advantage.
Responsibilities
Understand the market in which the company operates and how the product is used within that market.
Develop and execute sales strategies and plans in order to achieve sales targets.
To demonstrate and clearly differentiate the product from the competition by focusing on our clear and compelling value proposition through product demos.
Visiting clients and potential client to evaluate needs or introduce product demos and services.
Maintaining client records in the Sales trackers and follow up with clients.
Produce daily, bi-weekly, monthly, quarterly sales reports.
Provide support training for new clients of Bookkeeper.
Develop a strong ongoing relationships with clients and potential clients.
Coordinating with other team members and department to improve the sales.
Sales Executive Job Vacancy at Exodus Solution
Education
At least diploma in sales and marketing or any related course.
Requirements
Experience in sales is added an advantage.
A commitment to excellent customer skills
Superb interpersonal skills including the ability to quickly build rapport with clients.
Proficient with office productivity tools (Microsoft Office, CRM) and web presentation tools
Projects a positive, professional image
Ability to achieve sales targets
Qualified candidates should apply by E-MAIL ONLY to: jobs@exodus.co.tz Subject line should read "Sales Executive" only; a cover letter detailing why you are the best candidate for the position , passport size photo and CV.
Submissions which do not follow the above instructions will not be considered as applicants.
NO PHONE CALLS in reference to this position will be accepted.