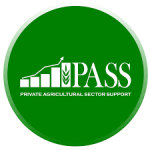 Website PASS Leasing Company Limited
PASS Leasing Company Limited is registered under Companies Laws of Tanzania, wholly owned by Private Agricultural Sector Support (PASS) Trust.
Sales Executives Job Vacancies at PASS Leasing Company Limited – 5 Posts
Join Our Team
Lease Sales Executives
Job Title:
Sales Executive (5)
Reporting to:
Lease Officer
Location:
Any region in Tanzania
Responsibilities
The Lease Interns will be responsible for handling leasing activities at the branch level, including
the review and/or appraisal of business proposals, visiting potential agro-enterprises, and liaising
with potential suppliers. The intern will be reporting to the lease officer and will have the following
tasks and responsibilities:
(a)
Source, market, or originate customers
(b)
Conduct a customer appraisal visit.
Conduct an in-depth analysis of lease applications.
(d
Prepare lease proposals and submit them to the lease officer for further review before the
latter presents them to the appropriate approving authorities.
(e)
Implement or document approved lease accounts.
(f)
Ensure the completeness of all required documents.
(g)
Ensure proper monitoring and collection of installment dues.
(h)
Handle customer complaints.
(i)
Conduct a monthly comprehensive lease portfolio review.
(j)
Ensure that the lease assets are adequate and always insured as per the company's require
ments.
(k)
Ensure that all lease facilities are adequately monitored and that immediate actions are
taken on those that become past due, classified, or show early signals of default.
()
Ensure adequate lease portfolio supervision.
(m)
Ensure repossession and recovery processes are done as per the policy.
(n)
Provide reports to supervisors as per PASS Leasing guidelines.
Conduct special reviews as the need arises or upon the instruction of senior management.
(p)
Any other duties assigned by the management.
Sales Executives Job Vacancies at PASS Leasing Company Limited – 5 Posts
Qualifications and Experience:
A good academic background, a minimum bachelor's degree in business administration, the agricultural
field, or any similar qualification backed up by extensive experience in business analysis.
HOW TO APPLY
PASS Leasing Company Ltd is an equal opportunity employer, and the positions are open to all. Qualified
candidates should submit a CV and cover letter to https://edms.pass.or.tz/Forms/jobs_available. on
or before 30th November 2023. Women are strongly encouraged to apply. Only shortlisted will be
contacted.
Recommended: Read our Job Tips Here to enhance your Application