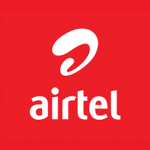 Website Airtel Tanzania PLC
Tanzania's leading provider of prepaid, postpaid mobile, Internet services & Mobile Money.
Sales Lead – Home Broadband Job Vacancy at Airtel Tanzania PLC
Airtel Tanzania PLC wishes to recruit for the position for a Sales Lead – Home Broad Brand within the Enterprise Division. Reporting to the Sales Lead, is responsible to manage the execution of strategic FWA Sales Lead plans within the assigned area. This includes but not limited to Providing leadership to the FWA Sales Lead team by motivating and encouraging the team to ensure sales targets are met.
Within the assigned territory, Sale Lead – Home Broad Band is responsible to resolve customer complaints, staffing problems, tracking competition activities and other issues that may interfere with efficient sales operations.
Responsibilities include but are not limited to the following:
Channel Management: The incumbent needs to manage direct sales channels for the sale and recharge availability for the 5G & Fixed Wireless Access devices (FWA) within assigned demarcation(s).
Sales and Distribution: To drive 5G HBB and FWA distribution, sales targets, installation SLAs within assigned geographical demarcation.
Resolves customer and sales team complaints, staffing problems, and other issues that may interfere with efficient sales operations
Collaborates with Line Manager and cross functional leaders and peers to develop sales targets and strategies in your area,
Directly or indirectly through your team in your area, consults with potential customers to understand their needs; identifies and suggests equipment, products, or services that will meet those needs,
Providing ongoing training, motivation, and development of sales team to ensure that sales and profits are effectively managed and maintained,
Ensure compliance of sales processes, policies and recovery of devices from noncompliant customers.
Ensuring excellent execution of agreed sales plans
Any other duties as assigned from time to time
Sales Lead – Home Broadband Job Vacancy at Airtel Tanzania PLC
Qualifications:
Bachelor of Business Administration or any equivalent qualification.
In-depth understanding of telecom trends is an added advantage
4+ years of experience in Sales with at least 2 years of in-depth Sales and Marketing experience in the telecom/Devices selling/Corporate Sales/ Satellite TV industries or other related fields.
Category Understanding – Understanding the competition landscape within Tanzania – players, the market size, regulations, technologies used devices offered, spectrum used etc.
Technology Understanding: Needs to understand solutions across Fixed Wireless Services. Should be able to guide and drive cross functional teams.
Strong entrepreneurial spirit
Able to motivate and encourage the team to ensure sales targets are met
Able to plan and execute team route plans and evaluate performance on daily basis
Competencies and behavior:
Good project management skills
Ability to work well in teams and influence others
Result oriented with great analytical skills
Good attention to detail
Good business awareness with strong problem-solving skills
Excellent written and oral communication skills
Excellent Analytical skills
Interested and qualified candidates are invited to apply for the role . The deadline for applications is 5.00pm on Friday 24th November 2023. Only shortlisted candidates will be contacted.
We are an equal opportunity employer and value diversity. We therefore do not discriminate against applicants on the basis of, among others, their race, disability, religion or gender. All employment opportunities are decided on the basis of qualifications, merit and business need