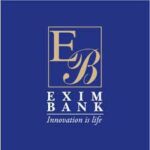 Website Exim Bank Tanzania
Exim Bank (Tanzania), is a commercial bank in Tanzania
Sales Officer Job Vacancies at Exim Bank Tanzania.
JOB TITLE: Sales Officer
REPORTING TO: Branch Manager
RESPONSIBLE FOR: N/A
NATURE OF EMPLOYMENT: Contract
BRANCH: Dar es Salaam, Arusha, Karatu, Moshi, Tanga, Morogoro, Mtwara, lringa, Mbeya, Dodoma, Tabora, Kigoma, Shinyanga, and Mwanza.
HOURS OF WORK: 8am – 5pm Monday to Friday. 8am – 1pm Saturdays. Additional hours as required by workload.
1. PURPOSE OF JOB
The purpose of this job is to generate revenue for the Bank by selling the company products and services to existing customers and potential customers within the territory and target assigned.
2. PRINCIPLE ACCOUNTABILITIES
Sales Promotion
• Promote and extend sales of personal products to the defined market segment by cross selling and as per the target assigned.
• Provide accurate information to the customers on Bank's existing and new products.
• Acquisition of current and savings accounts via telephone calls and in-person visits and presentations to existing and potential customers.
Brand Image
• Improve the visibility of the products.
• Build long term relationship with existing referrals and potential referrals.
3. SKILLS AND COMPETENCES
• Minimum of Diploma qualification in any field.
– Knowledge on Banking products.
• At least 1year banking experience preferably in sales or product promotion.
• Proven success track record for 1 year.
Sales Officer Job Vacancies at Exim Bank Tanzania
4. QUALITIES
• Good interpersonal skills
• Ability to work under pressure.
• Honest
• Self-motivated
• Sales and negotiation skills
• Carry out work in accordance with the bank's procedures.
– Perform the assigned tasks with due diligence.
• Eliminate waste of whatever form, suggest the use of new practices, and contribute to the continuous improvement of the bank.
Application deadline:– 1 May 2023.
How to Apply :
Recommended: Read our Job Tips Here to enhance your Application