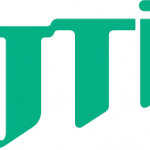 Website Japan Tobacco International (JTI) / TCC
We're JTI, Japan Tobacco International and we believe in freedom.
Sales Trainee Job Vacancy at Japan Tobacco International

JTI (Japan Tobacco International)
Dar es-Salaam
About the job
We're JTI, Japan Tobacco International and we believe in freedom. We think that the possibilities are limitless when you're free to choose. In fact, we've spent the last 20 years innovating, creating new and better products for our consumers to choose from. It's how we've grown to be present in 130 countries.
But our business isn't just business. Our business is our people. Their talent. Their potential. We believe when they're free to be themselves, grow, travel and develop, amazing things can happen for our business.
That's why our employees, from around the world, choose to be a part of JTI. It is why 83% of employees feel happy working at JTI. And why we've been awarded Global Top Employer status, nine years running.
So when you're ready to choose a career you'll love, in a company you'll love, feel free to #JoinTheIdea.
Sales Trainee
What This Position Is About – Purpose
Support TCC Field Force to increase sales of products commercialized by TCC in the assigned territory. Guarantee the realization of set marketing programs across the entire target visited retail outlets in the entire retail territory with the objectives of developing the share of the market of TCC brands and reinforcing the positioning of JTI's global flagship brands always ensure monitor the non-visited retail outlets across the assigned territory and always conduct market attacks to promote the availability of priority products and their visibility. Guarantee the execution of all trade programs, cycle plan, and merchandising compliance across retail distribution channels in the assigned territory.
What Will You Do – Responsibilities
Guarantee the attainment of the marketing objectives across the assigned territory
Develop/maintain knowledge of the market (stick sales, illicit trade, HoReCa, Key Accounts, Kiosks, and Table tops)
Ensure attainment of Territory's targeted Volume and Growing Territory's volume
Manage and supervise distribution project with the territory ( MSM project)
Ensure that feedback is provided in TME Lite for every customer call, and exploit the collected data to increase sales & marketing efficiency in subsequent customer calls
Management of the assigned target visited retail outlet territory Carry out regular customer calls as per planned daily routes and visit a minimum 1 time per month each target visited retail outlet, and be attentive to Guarantee compliance by the concerned customers on all trade activities and merchandising tools within the given territory. Deploy in the retail outlets the communication tools (POSM, promotions, programs) put at his disposal
Verify the cleanliness of products in the cigarette display units and the POSM placed in the retail outlets (clean the dust if relevant)
Record eventual product/service quality issues and report them as per the relevant procedure in place
Repair Out of Stock occurrences Continuously maintain up to date the required customer information in TME Lite and systematically carry out the relevant TME Lite audits (availability, pricing, surveys). Ensure the surfacing of information to the Branch management in terms of development opportunities of the distribution network
View also: Corporate Sales Executive Job Vacancy at Britam
Sales Trainee Job Vacancy at Japan Tobacco International (JTI) / TCC
Whom Are We Looking For – Requirements
University Degree or Advanced diploma in Business Administration or a related field
1 year or less in a related field
Valid driving license (manual vehicle)
Car, PC, Handheld (TME Lite), Excel & Word, Internet, POSM, incentives
What Are The Next Steps In The Recruitment Process
Thank you very much for your interest in the role. You are welcome to apply.
View: The top 4 important Skills to include in your CV in 2022.
How to Apply: