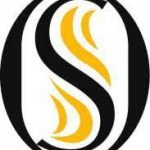 Website Outstanding Solutions
Outstanding Solutions Ltd is a hospitality consultancy company, incorporated in the United Republic of Tanzania
Description
School Receptionist/ School Assistant Job Vacancy at Outstanding Solutions.
Outstanding Solutions Ltd on behalf of our Client we are looking for a School receptionist/ School Assistant. Does this spark your interest? Please find the details below and apply via jobs@outstandingsolutionstz.com
Position: School Receptionist
Location: USA River, Arusha
Contract Type: Full Time
Contract Duration: 1 year
Line Manager: Head Teacher
Working Hours: 07:30-17:30, Monday to Friday and some Saturdays
Role Summary
The main purpose of a School Receptionist/ School assistant is to be the main point of customer contact between parents and the school.
Responsibilities
Greet and welcome visitors, students, and parents in a friendly and professional manner.
Answer and direct incoming calls to the appropriate personnel or department.
Manage the front desk area, ensuring it is tidy, organized, and well-maintained.
Maintain a comprehensive knowledge of the academy's programs, services, and activities to
provide accurate information to visitors.
Handle incoming and outgoing mail, packages, and deliveries efficiently.
Assist with scheduling appointments and managing calendars for faculty and staff.
Register new students and maintain updated student records in the database.
Coordinate with various departments to ensure smooth communication and operations.
Provide administrative support, including typing, filing, and data entry tasks.
Handle general inquiries and address concerns or complaints professionally and promptly.
KPIs
Average wait time for visitors at the front desk.
Number of successfully routed calls to the correct personnel or department.
Accuracy and completeness of student records and registration information.
Customer satisfaction ratings based on feedback from visitors, parents, and staff.
Timeliness and effectiveness in providing administrative support to faculty and staff.
School Receptionist/ School Assistant Job Vacancy at Outstanding Solutions
Qualifications
High school diploma or equivalent; additional education or certification in office
administration is a plus.
Proven experience as a receptionist or in a related customer service role.
Exceptional communication skills, both verbal and written, with a courteous and professional
demeanour.
Fluency in written and spoken English and Kiswahili
Strong organizational skills and the ability to multitask efficiently.
Proficiency in using office equipment such as phone systems, computers, and printers.
Familiarity with office software (e.g., Microsoft Office Suite) and the ability to learn new
software quickly.
A proactive and helpful attitude, with the ability to work both independently and as part of a
team.
Strong attention to detail to ensure accurate data entry and record-keeping.
Ability to maintain confidentiality and handle sensitive information with discretion.
Flexibility to adapt to changing priorities and a dynamic work environment
Deadline: 20th November 2023