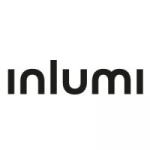 Website inlumi
inlumi is a global team of 250 specialists in digital transformation for the office of the CFO – advisory, technology implementation and managed operations
Senior Consultant – Oracle Financial Consolidation and Close (FCC) Vacancy at inlumi
Remote Johannesburg, Gauteng, South Africa
Description
Inlumi's Managed Services team provides invaluable support to our clients' complex organisations. The Managed Services organisation is a team of 50 colleagues, with a huge variation of skills, experience and geographical spread- from Stockholm to Johannesburg, from Utrecht to Málaga. With support from the wider inlumi community – based in 10 countries and three continents – you will be able to make a difference from day one by developing and strengthening relationships with global finance teams and CFOs.
People drive our business and people make the difference. Implementing technology is not the challenge. It is the experience that the customer has to work with you that really matters. The approach we follow is collaborative and interactive; something tangible customers can touch, feel, and experience.
Learn more about life at inlumi here: Life at inlumi – inlumi
https://static.kitcdn.se/cws/2022/11/sa-recruitment-video-2022-11-16-13_54_59.mp4
Your Mission
With technology continually evolving and increasing difficulties associated with building and maintaining the expertise required to successfully support these environments, many organisations rely on inlumi's teams of Service Desk, Application Support and IT professionals to find solutions to augment or replace their internal capacity.
Our Functional Application Management team are subject matter experts and trusted advisors to our clients in order to maintain, develop and enhance their EPM applications.
You can learn more about our Managed Services team here: https://vimeo.com/413551882
Requirements
You are a Subject Matter Expert in Oracle EPM Financial Consolidation and Close (FCC) or you have relevant experience at the user/admin level.
You are or are willing to become FCC certified.
You are motivated to learn new technologies and expand your functional and technical expertise to other Oracle Cloud products.
You enjoy rolling up your sleeves to provide daily operational system support to customers during either the month-end close reporting process and/or the forecasting and budgeting process.
You have a proven ability to develop partnerships with top tier clients to fully understand their business requirements and challenges. In fact, you enjoy communicating with customers on every level (CFO, Group Controller or Super/End-User) about business processes, reporting requirements, design proposals and user instructions.
You take an active role in coaching and developing junior team members to inspire excellence and to ensure inlumi continues to expand its knowledge base.
Integration knowledge is a plus.
Senior Consultant – Oracle Financial Consolidation and Close (FCC) Vacancy at inlumi
Benefits
We trust you to get the job done in a way that works for you. From the way you shape your career, to whether you decide to work remotely or in the office, we will support you.
All inlumi team members are unique and we ensure that everyone is given the space to be themselves. This also means that if you have ideas or suggestions, you will have plenty of opportunities to discuss them with management and your project team, as well as the wider inlumi community. Our culture also provides the opportunity for you to drive initiatives you think are important.
inlumi is partnered with Mossy Earth, a social enterprise with the aim of restoring wild ecosystems, supporting wildlife and biodiversity, and helping to fight climate change. As well as sponsoring rewilding projects, we plant 4 trees a month on behalf of each employee.
Training & Development
Work From Home
Paid Time Off
Pension Plan
Private Health Insurance
Performance Bonus