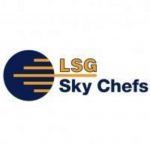 Website LSG Sky Chefs Group
LSG Sky Chefs is best known as one of the world's largest hospitality companies, providing rail and airline catering services.
Senior Customer Service Coordinator Job Vacancy at LSG Sky Chefs Group
LSG Sky Chefs group is one of the global leaders in airline catering and the management of in-flight service related processes. The group consists of approx. 140 Companies in more than 40 countries, providing services to more than 200 airline-clients worldwide. With over 70 years of experience in the industry, LSG Sky Chefs has, through its catering expertise, developed special skills in planning, implementation and management of all processes related to in-flight services.
For our Joint Venture Inflight Catering Services Limited in Dar Es Salaam we are searching for
Senior Customer Service Coordinator
Duties and Responsibilities:
CRM and sales related daily routine and tasks incl. Internal/external correspondence
Handle processing of client orders with accuracy and timeliness
Update the information of the Customer Report system in accordance with the guidelines, produce, compile various reports concerning customer comments;
Organize and arrange menu presentation based on Sales Excellence process using the applicable tools, to meet the customer and internal requirements
Ensure the inventory and equipment control is taken according to customer instructions and submitted to the customers within deadline
Efficient coordination and cooperation with departments
Planning and organization incl. Cost and budget control, Reporting;
Quotations, calculations, analysis of complex data
Advanced use of tools as MS office incl. PP, Pastel system, EGS-system
Documenting customer interactions and ensure adherence to policies and processes
Senior Customer Service Coordinator Job Vacancy at LSG Sky Chefs Group
Skills and Qualifications:
Completion of a Masters degree in Business, Economics or Finance
3 years of successful, previous experience in corporate environment.
Strong analytical and organizational skills and capacity to work under pressure;
Excellent computer-skills specially of EXCEL; PP;
Proactive, well organized, problem solving; dedicated; team-player;
Confidence in Sales environment
Excellent (fluent) verbal and written communications skills in English;
Tanzanian
Check out: An Example of a Customer Service Job Application Letter
How to Apply:
Interested and suitable applicants are invited to forward their application and motivation letters in
english including CV, copies of relevant certificates, recent Photo and salary expectations to HR@LSG.co.tz until 30th Nov. 2022