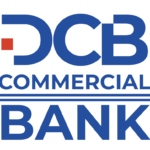 Website DCB Commercial Bank
Dar es Salaam Community Bank (DCB), whose official name is DCB Commercial Bank, but is commonly called DCB Bank, is a commercial bank in Tanzania.
DCB Commercial Bank Plc is a fully-fledged retail and commercial bank in Tanzania. The bank offers banking services to Individuals, Microfinance, Small to Medium sized Businesses (MSME), as well as large corporate clients. DCB Bank has a wide branch network of over 8 branches, over 1000 DCB Wakala Agents, and over 280 Umoja switch ATMs serving over 3 million customers across the country.
We are currently seeking qualified candidate to fill the role of Senior Finance Officer, Statutory and Tax. The successful candidate will be responsible for preparing accurate and timely regulatory reports and tax filings, and ensuring compliance with all relevant financial regulations and requirements.
Key Responsibilities:
• Preparing daily, weekly, and monthly business reports and circulating within agreed time.
• Preparing payroll and ensuring all statutory deductions are made as well as filing returns.
• Preparing regulatory returns and reports.
• Liaising with tax consultant and providing inputs for quarterly and final income tax returns.
• Conducting annual tax health checks for the bank.
• Preparing and filling monthly VAT, withholding tax, excise duty returns, and other government
charges.
• Preparing fixed asset schedule and related amortizations.
• Running IFRS 16 model for leased assets.
• Conducting physical asset verification and asset coding as per the bank policy.
• Recommending procedures and policy changes to enhance controls.
• Ensuring there is sound management of stationary stocks, supplies and fixed assets.
Senior Finance Officer, Statutory and Tax Job Vacancy at DCB Commercial Bank
Qualifications and Experience
• Bachelors' degree in Commerce, Accounting, Statistics or related field. CPA will be an added advantage.
• Three years' experience in a senior finance role with a focus on statutory compliance and tax management.
• In-depth knowledge in preparation of tax returns and regulatory reports
• Excellent interpretation of tax related issues based on ITA 2004, other indirect tax and finance Act
changes.
• Competent in using MS Office.
• Attentive to details, and able to work in a pressured environment with minimal supervision.
If you believe you are the right candidate for this position, kindly submit your application with a detailed CV, photocopies of academic certificate, and names of three referees with their contacts, quoting reference number DCB-SFOSTA-10/2023 on the subject of the email. To be considered, your application MUST be submitted through recruitment@dcb.co.tz not later than 13th November 2023. Hard copy applications will not be accepted.