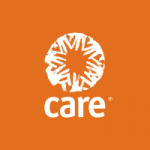 Website CARE
CARE is an international humanitarian organization fighting global poverty and world hunger by working alongside women and girls.
Senior Project Manager Job Vacancy at CARE
ORGANIZATIONAL BACKGROUND:
CARE is a leading humanitarian organization dedicated to fighting poverty and social injustice and places a particular emphasis on women and girls, their dignity and empowerment to lead their communities out of poverty. In 2020, CARE worked in 104 countries, reaching 90 million people through more than 1,300 programs. Every single one of those 90 million people has a story of resilience, community, strength, and hope—all things that bind us together, across every corner of the globe. CARE began working in Tanzania in April 1994, in response to the crisis in Rwanda and the subsequent influx of refugees into the Kagera Region of North-western Tanzania. Over the subsequent years, CARE Tanzania developed innovative education, health, microfinance, and environmental programs across most regions of the country. In Tanzania CARE works with the Government both in mainland and Zanzibar and other stakeholders to transform communities and ensure financial inclusion and independence, health and nutrition, climate-smart development resilience, especially for women and girls.
CARE Tanzania seeks to recruit the self-motivated, result driven, dynamic, suitably qualified, competent and dedicated Tanzanian to fill the following positions in different projects
Senior Project Manager for New Approaches to upscale resilience and ecosystem-based adaptation project to be based in Dar es Salaam
ABOUT THE PROJECT
The New Approaches to upscale resilience and ecosystem-based adaptation project is aiming at increased resilience of communities especially most-marginalized people through improving ecosystem services in drought prone areas in Tanzania. The project will address social vulnerabilities such as food insecurity, access to resources, water use conflict, human wildlife conflict, pastoralist migration and land-use conflicts to support restoration of ecosystem services and contribute to improvement of Tanzania legal and development policy framework as it addresses a core issue that affects restoration of ecosystem services and support strengthening ecosystems that deliver critical services to communities to enhance community resilience. The project is funded by IUCN through the CARE Nederland.
JOB SUMMARY
The Senior Project Manager (SPM) will provide overall leadership and coordination for ensuring the accomplishment of the objectives of the Project under his/her responsibility. The SPM position will take a lead on execution of core activities to achieve the two project outcomes that include Increased integration of gender-sensitive Ecosystem Based Adaptation approaches into relevant adaptation-related policies and plans and improved enabling environment to support increased funding for gender-sensitive ecosystem-based adaptation approaches in Simanjiro, Kiteto, Chemba, Same and Mufindi districts. The position reports to Program Director and will be based in Dar es Salaam.
Senior Project Manager Job Vacancy at CARE
KEY RESPONSIBILITIES
Oversee the coordinated planning (of activities and budgets) and implementation of the project in line with state-of-the art strategies, technical standards, adaptive management approaches, and CARE priorities and program principles
Develop team-based work processes, and ensure timely achievement of performance targets through good stewardship of project resources and effective feedback between monitoring and decision making
Build and manage strong working relationships with all partners, to ensure the implementation plan is applied consistently and with a high degree of quality
Facilitate the resolution of technical challenges amongst partners and foster a healthy partnership team.
Collaborate with a variety of external technical partners/stakeholders to integrate their expertise with relevant project components.
Ensure efficient use of project resources, adherence to international standards and compliance with donor's rules and regulations and CARE policies and procedures.
Facilitate detailed implementation plans for CARE's operational areas and work closely with project partners to ensure the completeness and adequacy of partners' implementation plans.
Promote Gender Equality, policy advocacy and rights-based programming initiatives
Support financial management of project activities, in coordination with the Finance and Operations Teams.
Build and sustain close partnerships with key project stakeholders, including Government of Tanzania officials, local authorities and others.
QUALIFICATIONS (KNOW-HOW)
Master's Degree in Natural Resources Management; Conservation ecology and management; Forestry; Environment; Climate Change or equivalent combination of education and related work experience.
Deep technical experience in natural resources management and Climate change, resilience and adaptation
At least 5 years' experience working in a management capacity and knowledge of International NGO managing donor's strict rules and regulations.
Demonstrated commitment to principles of Gender Equity and Diversity, strong understanding of gender dynamics in Tanzania or similar context.
Experience with programming that integrates gender equality and women's empowerment
Demonstrated ability to be collaborative, creative, and innovative.
Demonstrated ability to build and maintain relationships with local governments, donors, other donor-funded projects and stakeholders, local organizations, and partners.
Fluency in written and spoken English.
Ability to travel to project implementation areas as required.
How to apply
Only a letter of application and updated CV including names of at least 3 reputable referees from previous jobs (preferable line Managers) with reliable contacts should be sent by email to Human Resources Department TZAHumanResourcesDepartment@care.org by CoB, 19th September 2022 at 1700hrs. To apply, please indicate the title of the position you are applying for in the subject line of your e-mail. Only shortlisted applicants will be contacted
CARE is an equal opportunity employer promoting gender, equity and diversity. Female candidates are strongly encouraged to apply. Our selection process reflects our commitment to the protection of children and vulnerable adults from abuse.