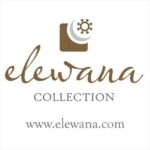 Website Elewana Collection of Lodges, Camps & Hotels
The Elewana Collection of 16 boutique lodges, camps and hotels is known for its unique accommodations in iconic locations across Kenya and Tanzania
Senior Spa Therapist Job Vacancy at Elewana Collection of Lodges, Camps & Hotels
VACANCY
At Elewana Afrika (T) Limited, we:
o Deliver an unforgettable experience for each of our guests and do so at every opportunity.

o  Respect the Elewana Brand Values and demonstrate these in our daily working life.

o   work as One Team and support each other in everything we do.

o   take pride in ourselves and in the brand that we represent.

o  Treat guests and colleagues with dignity and respect, as everyone is important.

o   never say 'no' to our guests.
Applications are now being accepted for the following vacancy at Elewana Afrika (T) Ltd:
Position title:           Senior Therapist
Reporting to:           General Manager    
Duty station:            Elewana Arusha Coffee Lodge, Tanzania
Position summary: We are seeking a highly skilled and experienced Senior Spa Therapist to oversee our Spa operations and ensure that our team of Therapists are trained to the highest standards. The successful candidate will be responsible for achieving financial targets, maintaining the highest quality of Spa products, and ensuring that all TZ camps are stocked up with approved Spa products only. Additionally, they will actively participate in continuous product improvement by researching and implementing bespoke treatments that are East African inspired.
Key Responsibilities:
AREAS OF RESPONSIBILITY:
Oversee and manage the Spa operations, ensuring that all services are provided to the highest standards and in accordance with company guidelines.
Train and develop our team of therapists, ensuring that they are equipped with the necessary skills and knowledge to provide our guests with exceptional spa experiences.
Monitor and analyse financial performance, implementing strategies to achieve financial targets and increase revenue.
Develop and maintain relationships with suppliers to ensure that the highest quality of Spa products is maintained and that all TZ camps are stocked up with approved Spa products only.
Actively participate in continuous product improvement by researching and implementing bespoke treatments that are East African inspired.
Maintain accurate records and reports on Spa operations, financial performance, and product inventory.
Ensure compliance with health and safety regulations and company policies and procedures.
Provide exceptional customer service, interacting with guests to ensure their satisfaction and address any concerns they may have.
Experience & Education:
Diploma or Certificates in Spa Therapy or a related field.
At least 5 years of experience as a Senior Spa Therapist with a track record of training and managing teams.
Strong knowledge of Spa products, including a good understanding of ingredients, benefits, and usage.
Excellent communication and interpersonal skills, with the ability to motivate and inspire others.
A passion for delivering exceptional customer service and a commitment to maintaining high standards.
Strong organisational and time management skills, with the ability to prioritise tasks and meet deadlines.
Experience in achieving financial targets and increasing revenue.
Must be proficient in all international massages, facials, pedicures, and manicures.
Experience in personal training and Yoga is an advantage.
Ability to work under pressure and handle multiple tasks simultaneously.
Knowledge of health and safety regulations and compliance requirements.
Must be willing to work flexible hours, including weekends and public holidays.
Senior Spa Therapist Job Vacancy at Elewana Collection of Lodges, Camps & Hotels
Equal Employment Opportunity:
Elewana Afrika provides equal opportunity and fair and equitable treatment in employment to all people without regards to race, colour, religion, gender, tribe, age, disability, political affiliation, national origin, or marital status.
Our offer:
We offer attractive remuneration, benefits and career progression appropriate to your skills, qualifications and experience.
Application:
Please submit your application by e-mail to hr.tz@elewana.com quoting the Senior Therapist  in the email header no later than 31st May, 2023 with a detailed CV & covering letter, demonstrating how your skills and experience make you the ideal candidate for this position.
Confidentiality assured. Only shortlisted candidates will be contacted.