Full Time
Applications have closed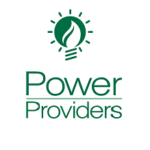 Website Power Providers Ltd.
Power Providers is one of the leading renewable energy providers in Tanzania.
Senior Technical Manager Job Vacancy at Power Providers Ltd
About:
Power Providers is one of the leading renewable energy providers in Tanzania. Power Providers was established in 2007 in order to develop an energy-specific market niche. With over fifteen years of experience, a range of internationally recognised best-brand products, and a well-established support structure, we are well-positioned to offer flexible, reliable energy solutions that are uniquely tailored to the requirements of customers across Tanzania and Eastern Africa.
Power Providers employ skilled professionals who are trained to understand the unique energy needs of each customer we work with, and who specialize in designing and installing specific solutions for each of our clients. In addition, Power Providers employs highly motivated support staff in order to run a smooth operation. All employees at Power Providers strive to create a fun, hard-working, and results-oriented environment. Power Providers aims to be an equal opportunity employer that promotes an inclusive workplace.
Role and Scope;
The Senior Technical Manager will lead our design and installation teams as well as supporting our sales team. The Senior Technical Manager will also engage with our clients, both potential and actual, to formulate, evaluate and prepare technical analyses and specifications of industrial and commercial energy systems, during feasibility studies, system design, project implementation and commissioning.
The Senior Technical Manager will also provide oversight for all technical issues in the company. S/He is expected to have an in-depth technical knowledge of all the renewable energy systems installed by the company.
Responsibilities
Feasibility study:
Manage client site assessments of existing system configurations and operations
Manage Compilation, analysis and reporting of data
Manage Conceptual design of energy related projects
Manage Preparation of final report and presentation
Scheme Design
Conceptual design from feasibility stage, including on-site assessments as necessary
Provision of design interactions honed to meet client expectation
Identification all component requirements required to meet design parameters, including balance of system
Provision of full project proposal for final iteration outcome inclusive of line and schematic drawings
Technical Support throughout Procurement and Construction process for projects including:
Provision of technical support to the project implementation team throughout the implementation period
Managing and responding to customer technical queries
Approval of design changes on on site iterations
Site visits to ensure compliance with scope, specification, build quality, etc
Qualifications
Power Providers is looking for a Senior Technical Manager with in depth, hands on experience in the design and installation of off-grid solar power systems and with the following qualifications:
At least 10 years of experience in the design and installation of commercial-scale off-grid solar power systems, both DC and AC coupled
At least a Bachelor of Science Degree in Electrical Engineering or similar
Working experience in a range of renewable energy solutions preferred
Able to report digitally in a structured, disciplined and timely manner
A driving license
Proven experience in at least 2 of the following fields
Generator installation & maintenance
Solar water pumping
Solar water heating – both thermosyphon and PV.
Battery back/UPS Systems
Experience with solar design software
An ability to work precisely, quickly, and with focus
Excellent computer skills
Good knowledge and skills in Microsoft Excel / Microsoft Word
Good spoken and written English
Benefits
The package which Power Providers offer includes:
a salary in line with your qualifications and experience
working in an enthusiastic, driven, and inspiring work environment
Medical cover, NSSF and lunch
Senior Technical Manager Job Vacancy at Power Providers Ltd
Application
Interested applicants are invited to submit their application by completing the following two steps:
1) Fill out the application form which is accessible by clicking on the following link:
https://docs.google.com/forms/d/1wuDzzVALr4O0fhfE1ieBQx0l6wlclECCRjewhukABhI/edit?usp=sharing
2) Send an email to info@powerproviders.co.tz with the subject "Application Senior Technical Manager". In your email please attach:
Curriculum Vitae with at least three referees
Cover Letter
Please note that:
All candidates who fill out the application form will receive a response
Applications that are sent by regular mail (post) will not be considered
Professional certificates, certificates of service, and references should be available upon request
Applicants who only sent an e-mail (and did not fill out the application form) will not be considered
Deadline for submission is 20th October 2022. Interviews will be scheduled soon after the deadline.
Recommended: Read our Job Tips Here to enhance your Application