Full Time
Applications have closed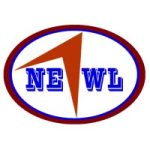 Website NEWL
Since 1987 NEWL has positioned itself to become an engineering solutions provider in East and Sub Saharan Africa.
SHEQ/ Receptionist Job Vacancy at NEWL in Nairobi
SHEQ/ Receptionist Job Profile
Job summary:
· Acting as an advisor, the Health & Safety (H&S) Coordinator will encourage the maintenance and continuous improvement of NEWL health & safety programs by recommending improvements to working conditions, advising of means for reducing the frequency and severity of workplace injuries, illnesses, diseases and adverse environmental conditions and making recommendations to ensure the Company is in compliance with health & safety legislation and regulations.
· Acting as the company receptionist, you will be the first point of contact for our company as well as the custodian of the office space for NEWL (Kenya). Receiving visitors at the front desk by greeting, welcoming, directing and announcing them appropriately at the office and also coordinating front desk activities, include distributing correspondence, office stationery and redirecting phone calls.
Job Specific H&S Responsibilities
· Maintain written policies, procedures and instructions, and review/update them on an annual basis to ensure compliance with applicable legislation
· Monitor new and revised legislation and remain current with the latest environmental and safety requirements and best practices
· Act as a liaison between Employees and Management to advise of company and legislated H&S policies and procedures
· Provide recommendations for H&S programs, policies and standards to be used by employees, supervisors, and managers in accordance with legislative and corporate guidelines
· Provide assistance and counseling to employees and management as required on the interpretation and administration of H&S policies and procedures
· Act as a resource to the Joint Health & Safety Committees, coordinating all monthly meetings, workplace inspections, hazard assessments, etc.
· Provide advice and make recommendations on improving H&S conditions in the workplace through implementing change to existing programs or the requirement of new programs
· Develop and conduct H&S training, including new employee orientation and awareness meetings as required
· Work with departments to establish H&S training schedules, and establish the appropriate materials to conduct such training
· Collect, analyse and provide meaningful statistics to management in a timely manner to assist in the continued improvement of workplace, health, safety and loss control
· Coordinate and maintain occupational testing related to sustaining a safe workplace
· Work with the Managers/Supervisors to ensure all workplace accidents/injuries/illnesses/spills are reported promptly and reports of unsafe acts/conditions are investigated immediately. Make recommendations for corrective actions as required in conjunction with the appropriate Manager/Supervisor.
· Act as a facilitator during Induction or agency inspections/audits
· Actively participate in the on-boarding of new equipment and process design
· Coordinate physical demands analysis and hazard/risk assessments
· Recommend PPE and other H&S related equipment as required
· Participate in and maintain Safety Group Elements on an annual basis
· Create, implement and maintain the corporate recycling program
· Deliver environmental training, including Spills Response as necessary
· Participate in spill response and emergency evacuation activities and investigations as required
· Working with Maintenance, assist with completing and maintaining the H&SE documentations
· Perform other duties and projects as assigned by the Manager of Human Resources, HOO or designate
· Work in compliance with the provisions of the Occupational Health & Safety Act and its associated regulations
· Lead by example by following NEWL health and safety policies, procedures and programs. Make recommendations for improving health & safety conditions in the workplace on an ongoing basis.
· Ensure knowledge obtained during training is applied
· Ensure all workplace accidents/injuries/illnesses/incidents and unsafe acts are reported promptly.
· Encourage and participate in the ongoing health and safety program through membership in and cooperation with the Joint Health & Safety Committee
· Apply good housekeeping standards and maintain work environment in a clean and safe condition, adhering to applicable health & safety issues
· Become knowledgeable with and conduct all work related activities in accordance with company policies and procedures regarding Health & Safety objectives
See Also: Safety, Health and Environmental (SHE) Officer Job Vacancy at Unilever – Tanzania
SHEQ/ Receptionist Job Vacancy at NEWL in Nairobi
Receptionist Responsibilities
· Receptionist / Telephone operations
· To offer customer care and provide Secretarial services
· To ensure office procedures are followed to the letter
· To support the operations team in all their administrative tasks
· To ensure the reception and entire office is tidy and dandy all times
· To arrange official plans, visits and travel bookings
· To offer general support to the Deputy Managing Director and Management
· To attend record and prepare minutes of official meetings by the Deputy Managing Director and Management team.
· Maintain office records and filing systems
· Receive / answer in and outgoing calls, fax, emails, official letters and circulate the same to the appropriate staff
· File and records movement system (File Movement)
· To portray a positive company culture and image
· Dispatching letters or documents to various areas within the office and outside the office.
· Prepare monthly reports on the challenges encountered and how to emirate the same for improved office administration.
· Supervision of office cleaners and lawn attendants
· Any duties as may be assigned by the Deputy Managing Director or Management staff.
Qualifications/ Skills Required
· Diploma or Bachelor in Occupational Health & Safety or Environment Management required.
· NEBOSH International General Certificate
· One (1) to three (3) years previous experience in occupational health & safety management
· Strong understanding of Kenya health & safety legislation required
· Previous experience with environmental monitoring an asset
· Proficiency with MS Office applications
· Exceptional communication skills, both verbal and written
· Effective organisational skills with demonstrated ability to multitask and meet deadlines
· Demonstrated ability to build rapport and buy in with the ability to maintain confidentiality
· Demonstrated ability to work collaboratively with all levels within the organisation and clients
· Ability to work independently and manage time effectively
· Ability to provide flexible coverage/hours of work to meet operational needs
· Competence as a Receptionist, Front Office Representative or similar role
· Proficiency in Microsoft Office Suite
· Hands-on experience with office equipment (e.g. fax machines and printers)
· Professional attitude and appearance
· Solid written and verbal communication skills
· Ability to be resourceful and proactive when issues arise
· Excellent organisational skills
· Multitasking and time-management skills, with the ability to prioritise tasks
· Customer service attitude
SHEQ/ Receptionist Job Vacancy at NEWL in Nairobi
Working Conditions
Office environment
Frequent visits to operations floor
Manual dexterity required & Sitting at length
Ability to conduct presentations at various levels within the organization
Overtime as required
Ability to travel to field teams and conduct audits on H&S and tools utilization
Salary & Benefit:
This position will attract a competitive salary package, which will include excellent benefits upon agreement and allocation of the Job.
Applicants are invited to submit their Application Letters, Resume's, Copies of Certificates and other Credential Certificates via e-mail to: HR@newl.co.tz; O.lema@newl.co.tz and o.nyaga@newlafrica.com
Address to:
Deputy Managing Director
Mirage towers, Pentoffices 12th floor , Nairobi Kenya
Deadline: Applications to be received before 02nd March 2023.
If you are not contacted by Northern Engineering Works Limited Five (5) days after the closing date, you should consider your application as unsuccessful.
Short listed candidates may be subjected to any of the following: competency assessment and reference checking.