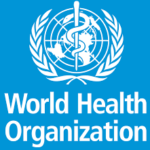 Website WHO
The UN's World Health Organization
Shipping Assistant Job Vacancy at WHO
OBJECTIVES OF THE PROGRAMME
Country Management Support Units (CSUs) have been established in the organisational structure to provide support for Managers and staff to fully assume their responsibilities in the GSM environment and to ensure compliance with organizational policies, procedures, rules and regulations on all administrative and financial matters and transactions in the context of an Enterprise Resource Planning (ERP) system.
DESCRIPTION OF DUTIES
Under the general supervision and guidance of theOperations Officer, the incumbentperforms the following functions:1. Draftsand types routine correspondence and documents relating to shipping activitiesin accordance with standard office procedures. 2. Draftsfollow-up correspondence pertaining to execution and safe receipt of suppliesand overseas shipments. 3. Ensuresthat copies of purchase orders, shipping documents and receiving reports aredispatched to concerned Project Managers. 4. Checksthe delivery status, receipt status, payment status, supplier's information andgenerate internal copy of Purchase Order in GSM. 5. Preparesinstruction letters to protocol and/or registry for clearance of goods andfollows-up timely delivery of goods to the end-users. 6. Maintainsand updates records related to shipping documents/receiving reports, claimdocuments and insurance. Uploads related shipping documents in ECM 7. Draftspayment requests for submission to accounts payable to affect payment forsuppliers. 8. Assistsand replaces other administrative staff, as required Perform any other duties that may be assigned by thesupervisor
REQUIRED QUALIFICATIONS
Education
Essential: Completion of secondary education or equivalent technicaltraining or commercial education
Desirable: Diploma in Business Administration or office administration,logistics or procurement or relevant fields.
Experience
Essential: At least four years of relevant administrative experiencepreferably in the field of logistics and shipping..
Desirable: Experience in working with United Nations, multilateral orother non-profit international organization in health development or another UNagency is an asset. Experience in Oracle – based or other ERP systems is anasset.
Skills
Theincumbent maintains and updates proficiency in the use of modern officetechnology through in-house courses, on-the-job training or self-training.He/she keeps abreast of changes in procedures and practices, rules andregulations, organizational structure in the department, cluster and WHO, to beable to brief others and explain procedures. Good knowledge of pertinent WHOprocedures and established rules. Good drafting skills.- Ability to deal withpeople of diverse backgrounds – Good filing and organizational skills
WHO Competencies
Teamwork
Respecting and promoting individual and cultural differences
Communication
Producing results
Moving forward in a changing environment
Use of Language Skills
Essential: Expert knowledge of English.
Desirable: Intermediate knowledge of French.
REMUNERATION
WHO offers staff in the General Services category an attractive remuneration package, which for the above position includes an annual net base salary starting at USD 11,583 (subject to mandatory deductions for pension contributions and health insurance, as applicable) and 30 days of annual leave.
Shipping Assistant Job Vacancy at WHO
ADDITIONAL INFORMATION
This vacancy notice may be used to fill other similar positions at the same grade level
Only candidates under serious consideration will be contacted.
A written test may be used as a form of screening.
In the event that your candidature is retained for an interview, you will be required to provide, in advance, a scanned copy of the degree(s)/diploma(s)/certificate(s) required for this position. WHO only considers higher educational qualifications obtained from an institution accredited/recognized in the World Higher Education Database (WHED), a list updated by the International Association of Universities (IAU)/United Nations Educational, Scientific and Cultural Organization (UNESCO). The list can be accessed through the link: http://www.whed.net/. Some professional certificates may not appear in the WHED and will require individual review.
Any appointment/extension of appointment is subject to WHO Staff Regulations, Staff Rules and Manual.
Staff members in other duty stations are encouraged to apply.
WHO is committed to workforce diversity.
WHO prides itself on a workforce that adheres to the highest ethical and professional standards and that is committed to put the WHO Values Charter into practice.
WHO has zero tolerance towards sexual exploitation and abuse (SEA), sexual harassment and other types of abusive conduct (i.e., discrimination, abuse of authority and harassment). All members of the WHO workforce have a role to play in promoting a safe and respectful workplace and should report to WHO any actual or suspected cases of SEA, sexual harassment and other types of abusive conduct. To ensure that individuals with a substantiated history of SEA, sexual harassment or other types of abusive conduct are not hired by the Organization, WHO will conduct a background verification of final candidates.
WHO has a smoke-free environment and does not recruit smokers or users of any form of tobacco.
This post is subject to local recruitment and will be filled by persons recruited in the local commuting area of the duty station.
The deadline for submitting the application is 24 May 2023.