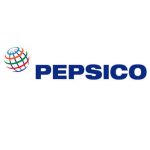 Website PepsiCo
PepsiCo, Inc. is an American multinational food, snack, and beverage corporation.
Shopper Insights Analyst Job Vacancy at PepsiCo
Responsibilities
Channel SVO's (Shopper Value Offer) against the priority growth channels by identifying needs, behaviours and drivers of choice that impact the visibility, trial and loyalty to our customers.
Feed key elements into channel and marketing strategies
Partner with key customers to develop white space opportunities and/or mutual growth opportunities e.g. Meal Deal/FOS.
Connect with & understand the needs of key sub-functions (Perfect Store, Category management, Sales, Marketing) & key strategic customers, to develop & codify  integrated insight learning agenda in terms of priorities, funding and resource.
Continuously enhance the shopper research capabilities and tools used to deliver the learning plans, such that PepsiCo is always considered internally and externally to be credible, innovative and market leading in Shopper Insights.
Ensure we have a strong portfolio of agencies that are experts in their field, and that offer methods and tools that help us deliver our goals.
Working closely with the Perfect Store & Category management teams, support the 'test and learn' research agenda within a given customer or channel.
Define appropriate research programme e.g. AB fixture testing in Convenience stores and manage through, from planning to fieldwork, analysing results and turning into impactful insight that drives action and change  either  within Perfect Store blueprints or directly with customers.
The Shopper Insights Analyst is expected to support the entire end to end research and data management programmes including all of the following steps:
Devloping automated reporting and distilling basket and shoppel data to drive customer and internal Pepsico commercial decisions (e.g. Dunnhumby, 5One, Shopper Pannel).
Scoping & planning the research objectives, methodology & formulation of a robust brief
Managing agencies & understanding what combination of agencies are suitable to play a role at the various stages of the research objectives.
Align & communicate thinking all the way through the phases of research with shopper Insights Lead & other key stakeholders.
Highly competent at managing large volumes of data from data collection to warehousing & analytics to visualisation.
Turn the insight into a powerful commercial story that can be used throughout the organisation.
Shopper Insights Analyst Job Vacancy at PepsiCo
Qualifications
Degree in a relevant commercial and/or scientific discipline (e.g. Commerce, Psychology, Food Science, Sensory science) with a strong theoretical background in test design, research methodologies & statistical analysis techniques
5-10 years of experience in a consumer research/insights role preferably in an FMCG environment
They must be able to demonstrate that they are highly competent in Quantitative and Qualitative research techniques and within that a variety of methodologies.
It would be highly beneficial if the candidate also had experience across other commercial functions, in particular Category Management or Sales.
It would be highly beneficial if the candidate had extensive experience working with Customer data & tools e.g. Dunnhumby etc.
View: The 12 Essential Abilities needed for any Job success
Read Also: The Top Soft Skills to Include in Any CV
How to Apply :