Contractor
Applications have closed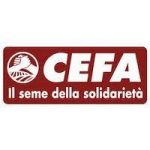 Website CEFA
European Committee for Training and Agriculture
Small-Business Development Expert Job Vacancy at CEFA
BUSINESS DEVELOPMENT EXPERT
Location: Dar es Salaam, Ilala district – hybrid work arrangement
Duration: 8 weeks, with an additional follow-up after 4 months
Starting date: November 2023
Who we are
CEFA – The Seed of Solidarity is an International Non-Governmental Organization that has been working in Tanzania to support rural communities and people with disabilities (PWD) for over 40 years.
Within the framework of the project "SHINE: Supporting Health, Social Inclusion, Nutrition and
Empowerment" (AID012590/09/01) funded by the Italian Agency for Development Cooperation (AICS), CEFA Tanzania is working to promote vocational training opportunities and employment inclusion of PWD in Dar es Salaam.
Scope of work and objectives
CEFA is looking for a Small-Business Development Expert to draw up an effective production and sales strategy to launch income-generating activities (IGAs) within one of the partner centres.
KEY RESPONSIBILITIES
The Business Development expert will be asked to:
• Conduct a preliminary assessment of the centre's capacity and production potential.
• Conduct a preliminary market survey
• Identify the most suitable products
• Create a production schedule to op:mise efficiency and production capacity
• Prepare a detailed budget
• Formulate a marketing plan
• Monitor and evaluate the IGAs
• Provide periodic reports and the final the business plan.
Small-Business Development Expert Job Vacancy at CEFA
Skills and abilities required
The ideal candidate should possess the following qualifications and skills:
• Bachelor's degree in Economics, Marketing, Business Management, or a related field.
• Proven experience in managing small business development projects or IGAs.
• In-depth knowledge of market research techniques and business planning.
• Ability to work independently and manage challenges associated with IGA development.
• Results-oriented with strong attention to detail.
Application procedures
Only the applications adhering to the following instructions will be taken into consideration:
1. Submit your application via email before 06/11/2023 to the following email address: shineproject.cefa@gmail.com
2. The object shall state: "Application for Business Development Expert – CEFA".
3. Attach your Curriculum Vitae (max 2 pages) and a Cover Letter (max 1 page).
After the evaluation of all applications, only shortlisted candidates will be contacted and invited for an interview.