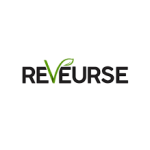 Website Reveurse Tanzania
Reveurse Tanzania Company Limited is a locally registered company established to bring solutions to the business world on the total recruitment process
Stock Controller Job Vacancy at Reveurse Tanzania
URGENT JOB POSITION IS OPEN
APPLY NOW📝

We Reveurse Tanzania Company Limited, we are urgently recruiting for our client a:-
Job Title: Stock Controller
Function: Service
Reporting to: Field Service Leader / General Manager
Location: Dar es Salaam
Job Purpose: To control receipt, movement, and storage of stock
Majority of time spent: Balanced between the receipt and movement of stock, and management of the warehouse operations.
RESPONSIBILITIES.
Procurement:
• Enhancement of supplier-vendor relationship
• Sourcing of local goods/services required
Logistics & Transportation
• Work with the transport vendors to aid in the clearance of goods
• Arrange local deliveries to customer sites
Warehouse Operations
• Act as the first point of contact for any queries and resolve problems as they arise.
• organizing the physicality of the stores for optimum efficiency
• Ensure inventories are accurate and control inventory levels by ensuring physical counts are conducted and reconciled with the automated system
• Undertake monthly and annual stock counts for financial audit purposes
• Investigate stock variances and recommend a rectification plan
• Despatch and receive parts into the store in accordance with agreed procedures
• Capture all stock movements in accordance with agreed procedures
• Pick and pack parts for all orders accurately and to the correct standard of quality required
• Ensure all stock and tools are secured and managed at all times
• Use your own initiative to introduce cost and time-saving procedures
Read: Some Common Interview Questions and their Suggested Answers
General
• Assistance with office deliveries and collections
• Assistance with vehicle maintenance
• Any other tasks as assigned
Technical/Professional Knowledge and Skills
• General understanding of how Gas/Diesel engines function and the parts required.
• Good computer skills – Word/Excel / Microsoft Outlook
Personal attributes/skills
The job holder will be required to demonstrate that they have the following skills:
• Good interpersonal skills: helpful and pleasant in dealings with people at all levels both within and external to the business, local and foreign
• Able to work independently and on their own initiative: If they don't know the answer, they find out
• Assertive: self-assured and confident without being aggressive,
• Strong time management skills: must be able to work within scheduled time frames
• Stress management: must be able to work well under pressure and must have planning and multi-tasking skills to effectively prioritize and handle multiple assignments simultaneously
• Flexibility: must be willing to, and able to work flexible hours.
• Excellent communication skills: must be able to effectively deliver information clearly, concisely, accurately, and timely. Must not be afraid to deliver unpopular news
• Excellent eye for detail: must be looking out for what has not been discussed, must be anticipating problems before they arise
• Perseverance: they will not give up easily and will see the job through until the end
• Flexible approach to responsibilities: does whatever is necessary to get the job done
• Willing to take responsibility for their work: can confidently make a decision and stand by it, if the decision proves to be incorrect, be willing to stick their hand up and make things right
• Committed to producing a high standard of work: seeing every interaction with colleagues and customers as an opportunity to add value to the business
• Flexible and willing to travel as and when required by the business
Stock Controller Job Vacancy at Reveurse Tanzania
(This job description is a non-exhaustive summary of the main responsibilities within your role. In addition, you may be expected to undertake additional duties in order to properly execute your role, to assist with the work of your department, or to support other functions when requested to do so. Your job description is subject to variation from time to time, in order to meet the changing requirements of the business and your function.)
View also: Replenishment Manager Job Vacancy at Wasoko
Recruitment and succession requirements
Essential
• Experience in stock management/warehousing in an engineering workshop/ parts department or similar
• Experience in Procurement
• Good general standard of education
• Ability to communicate well in spoken and written English
• Reside in, or very close to Dar-es-Salaam
Desirable
• Driving license and highly proficient and confident to drive a manual vehicle
• Knowledge and experience working with Gas/Diesel Engines.
Qualified and Interested Candidate Should send the CV at reveurse@reveurse.co.tz
Deadline. 24 February 2023, at 12:00 PM.