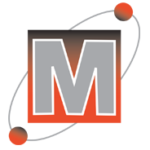 Website MCL
Mwananchi Communications Limited is a subsidiary of Nation Media Group. It is the leading print media company in Tanzania with print as well as online platforms.
Stores Officer Job Vacancy at MCL

To requisition, receive, store and issue office stationery and pre-press materials and ensure cost effective optimum stock levels are maintained in support of MCL's business objectives.
Full Job Description
Ensure the store is safe and only authorized persons access the store
Ensure all the stocked items are neatly arranged and properly labelled for easier identification, issue and stock take count
Facilitate smooth stock count every month or periodically as may be required from time to time.
Reconciliation of any stock differences in case they arise
Keep clean records of all stores transactions (receipts, issues and balances)
Process all requests for stock items from respective departments and productions
Ensure all reservations are posted in the system before any issue of stocks is done
Ensure all issues are accurately, correctly and timely in SAP
Monitors stock re order levels and raises IPR's for optimum stock levels.
Checks the delivered goods to ensure compliance with specifications, quality and quantities.
Receives the goods and updates in the excel sheet and SAP immediately they are confirmed and received.
Ensure all goods received notes/Delivery notes are signed, stamped and handed over to Finance for payment immediately.
Preparations of daily inventory movement report and raising any anomaly.
Disposal of company materials and assets against authorized
Stores Officer Job Vacancy at MCL
Recommended: Read our Job Tips Here to enhance your Application