Full Time
Applications have closed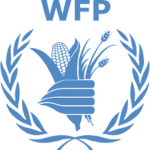 Website WFP
The World Food Programme is the food-assistance branch of the United Nations.
Supply Chain Officer (Head Of Supply Chain) Job Vacancy at WFP
---
| | |
| --- | --- |
| UNIT/DIVISION: | Programme |
|   DUTY STATION (City, Country): | Dar es Salaam, Tanzania |
|   DURATION: | 12 Months |
.
WFP celebrates and embraces diversity. It is committed to the principle of equal employment opportunity for all its employees and encourages qualified candidates to apply irrespective of race, colour, national origin, ethnic or social background, genetic information, gender, gender identity and/or expression, sexual orientation, religion or belief, HIV status or disability.
ABOUT WFP
The United Nations World Food Programme is the world's largest humanitarian agency fighting hunger worldwide. The mission of WFP is to help the world achieve Zero Hunger in our lifetimes. Every day, WFP works worldwide to ensure that no child goes to bed hungry and that the poorest and most vulnerable, particularly women and children, can access the nutritious food they need.
Assisting almost 100 million people in around 83 countries each year, the World Food Programme (WFP) is the leading humanitarian organization saving lives and changing lives, delivering food assistance in emergencies, and working with communities to improve nutrition and build resilience. WFP partners with governments, other international organizations and UN agencies, the private sector, and more than 1,000 national and international NGOs in its operations to provide food assistance and tackle the underlying causes of hunger.
The WFP Country Strategic Plan 2022-2027 seeks to ensure that vulnerable populations achieve climate-resilient livelihoods and improved food security and nutrition through sustained smallholder access to markets, enhanced value chains, and sustainable management of natural resources. This objective will be achieved by supporting smallholder men and women producers to diversify livelihoods, reduce post-harvest loss, and improve access to information, technologies, and markets.
STANDARD MINIMUM QUALIFICATIONS
Education: Advanced University degree preferably in Supply Chain Management, Engineering, Economics, Business Administration, Logistics, or other related field, or First University degree with at least eight (8) years of postgraduate professional experience.
Language: Fluency (level C) in English language and Swahili Language.
ORGANIZATIONAL CONTEXT
The Head of Supply Chain will be reporting directly to the Deputy Country Director and overall management of the Country Director.  The Head of Supply Chain will manage large teams, lead on more specialist or far reaching initiatives or more complex country operations, including port and fleet management, logistics clusters, and influence supply chain strategies at senior levels across functions and with local partners.
JOB PURPOSE
To provide expert advice and substantial contributions to the integrated supply chain operations at the Country Office and lead large field supply chain operations, to ensure an effective and integrated supply chain approach meeting the food assistance needs of beneficiaries and service provision requirements for partners.
KEY ACCOUNTABILITIES (not all-inclusive)
Participate in the formulation and implementation of corporate supply chain strategies, business models and solutions to meet operational requirements.
Align service or country strategy, policies and programmes to the global supply chain strategy and the WFP Strategic Plan, to achieve operational cost efficiency, agility, reliability, quality and to support national capacity strengthening.
Analyze regional/country context and lead the design and management of end-to-end operational supply chain and retail networks, to proactively mitigate and/or address dynamic supply chain challenges and obtain operational optimization.
Design, plan and manage implementation of innovative supply chain operations, initiatives and large-scale services to ensure timely, cost-effective and integrated approach with core activities and services and in close cooperation with key supply chain stakeholders.
Drive continuous improvement and innovation initiatives analyzing best practices from the humanitarian and development fields, academia and private sector.
KEY ACCOUNTABILITIES CONTINUED 1:
Lead supply chain planning and oversee and coordinate periodic planning across functions and with partners to develop consensus on supply chain operational plans. Coordinate implementation of agreed plans in close cooperation with key supply chain stakeholders.
Plan, monitor and manage resources to maximize effectiveness of large supply chain operations.
Foster productive partnerships with key stakeholders amongst government and other national organizations, UN agencies, NGOs, private sector and academia to share knowledge and resources and build capacity, resulting in coordinated and cost effective supply chain operations.
Lead market analysis and supply chain network mapping to inform the selection of appropriate operation modalities to improve supply chain performance.
Lead supply chain operations to ensure compliance with the established supply chain strategies, policies, procedures and controls, and assist in the implementation of corporate standards, with special emphasis on quality control, loss prevention, risk mitigation and cost effectiveness.
Supply Chain Officer (Head Of Supply Chain) Job Vacancy at WFP
KEY ACCOUNTABILITIES CONTINUED 2:
Constantly review the performance of supply chain operations to ensure that appropriate internal controls are in place.
Coordinate management of service providers/vendors, port, fleet and warehouse operations to promote safe, efficient planning and execution of WFP operations and safeguard WFP's interest.
Manage accurate and timely reporting including provision of substantial analysis of supply chain activities and trends to enable informed decision-making and consistency of information presented to a wide range of stakeholders.
Lead, motivate and develop a large team providing coaching, training and career guidance as required to ensure appropriate development and enable high performance.
Contribute to preparedness actions, providing technical recommendations and guidance and monitoring the management of specific supply chain risks to enable WFP, governments and other partners to quickly respond and deploy food and resources at the onset of the crisis.
Take responsibility for an equitable and inclusive workplace which incorporates all dimensions of the WFP diversity and inclusion framework.
Other as required.
4Ps CORE ORGANISATIONAL CAPABILITIES
Purpose
Understand and communicate the Strategic Objectives: Utilizes understanding of WFP's Strategic Objectives to communicate linkages to team objectives and work.
 Be a force for positive change: Proactively identifies and develops new methods or improvements for self and immediate team to address work challenges within own work area.
 Make the mission inspiring to our team: Identifies opportunities to further align individual contributions with WFP's mission of making an impact on local communities.
 Make our mission visible in everyday actions: Helps colleagues to see the link between their individual tasks and the contributions of their unit's goals to the broader context of WFP's mission.
People
Look for ways to strengthen people's skills: Is able to identify, support and encourage focused on-the-job learning opportunities to address gaps between current skillsets and needed future skillsets for WFP.
 Create an inclusive culture: Recognizes the contributions of teammates, and encourages contributions from culturally different team mates to recognise the value of diversity above and beyond just including it in programming for beneficiaries.
 Be a coach & provide constructive feedback: Provides and solicits ongoing constructive feedback on strengths and development opportunities to help develop individual skills, whilst also helping others identify areas for improvement.
 Create an "I will"/"We will" spirit: Sets clear targets for self and others to focus team efforts in ambiguous situations (e.g., unprecedented issues and/or scenarios)
Performance
Encourage innovation & creative solutions: Thinks beyond team's conventional approaches to formulate creative methods for delivering food aid and assistance to beneficiaries.
 Focus on getting results: Maintains focus on achieving individual results in the face of obstacles such as volatile or fragile environments and/or organizational roadblocks.
 Make commitments and make good on commitments: Takes personal accountability for upholding and delivering upon team's commitments and provides assurance to stakeholders.
 Be Decisive: Demonstrates ability to adjust to team's plans and priorities to optimize outcomes in light of evolving directives, while also responding quickly in high-pressure environments, such as in emergency settings.
Supply Chain Officer (Head Of Supply Chain) Job Vacancy at WFP
Partnership
Connect and share across WFP units: Demonstrates an understanding of when and how to tactfully engage other units in conversations on impact, timing, or planning
 Build strong external partnerships: Networks regularly with key external partners using formal and informal opportunities to understand each partner's unique value proposition, and to build and strengthen relationships
 Be politically agile & adaptable: Demonstrates ability to adapt engagement approach in the context of evolving partner circumstances and expectations
 Be clear about the value WFP brings to partnerships: Demonstrates ability to articulate to internal and external audiences the value that individual contributions and immediate teams bring to partnerships.
FUNCTIONAL CAPABILITIES
| | |
| --- | --- |
| Capability Name | Description of the behaviour expected for the proficiency level |
| Supply Chain Management and Optimization | Leads strategic decision-making on WFP's complex supply chain management and optimizations in line with WFP's corporate strategy (E.g., time, cost efficiency and effectiveness)., in addition to providing strategic supply chain advice to partners. |
| Planning, Project & Resource Management | Demonstrates the ability to design and manage the full lifecycle of project management, including planning, engaging with partners and key stakeholders, budgeting, strategically allocating material and human resources, implementation and reporting. |
| Information Management & Reporting | Designs communication strategy to exchange impactful and compelling information with internal stakeholders and external partners (e.g., other sectors, donors, media) to provide quantifiable evidence of WFP's impact in building sustainable programmes in beneficiary regions. |
| Market Analysis, Contracting and Operational Execution | Demonstrates ability to analyse market trends, designs concepts of operations, negotiates and establishes contracts with WFP partners and service providers, ensures compliance with WFP rules and regulations and effectively executes logistics operations. |
| Warehouse and Inventory Management | Plans, coordinates and manages service providers and warehouse operations to promote safe, efficient, and sustainable operating procedures in the face of changing climates and conditions within region of expertise. |
| Technical Assistance and Coordination | Drives a unity of effort to apply a comprehensive and strategic approach that includes coordination, consensus building, cooperation, compromise, and consultation among stakeholders. Promotes strategic alliances and encourages shared ownership/responsibility for activities within the sector. |
DESIRED EXPERIENCES FOR ENTRY INTO THE ROLE
Experience in managing supply chain operations including coordination with internal and external stakeholders and supporting emergency programs.
Experience in shaping and implementing operational supply chain strategies in a country.
Experience in operational and strategic supply chain planning.
Experience in developing and managing relationships and national capacity building initiatives with UN agencies, NGOs, private sector and/or government organizations.
Experience in implementing/setting-up supply chain improvement and optimization initiatives to achieve cost efficiency, improved agility, reliability and quality.
Experience negotiating service arrangements with multiple third parties respecting WFP's best interests.
Experience in monitoring operational success and suggesting areas of improvements.
Experience supervising teams of professional staff
TERMS AND CONDITIONS
All applications should be submitted through WFP e-recruitment online portal. Only qualified Tanzanian nationals will be considered.
DEADLINE FOR APPLICATIONS
The deadline for receiving applications is 20 November 2022.
.
WFP has a zero-tolerance approach to conduct such as fraud, sexual exploitation and abuse, sexual harassment, abuse of authority and discrimination. All selected candidates will be expected to adhere to WFP's standards of conduct and will therefore undergo rigorous background verification internally or through third parties. Selected candidates will also be required to provide additional information as part of the verification exercise. Misrepresentation of information provided during the recruitment process may lead to disqualification or termination of employment
WFP will not request payment at any stage of the recruitment process including at the offer stage. Any requests for payment should be refused and reported to local law enforcement authorities for appropriate action.