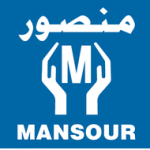 Website Al Mansour Automotive Company
Al-Mansour Automotive is one of the largest GM dealers in the world, selling over 75,000 vehicles a year.
Job Role
Generate information to be used in inventory management of various items and volumes of materials. Rely on surveys of consumption data, the available stocks and planning of the activities to generate information, aiming at the analysis of the turnover of the materials, the better planning of purchases and stocks needed.
Job Responsibilities
Carry out a range of contract management tasks
Collect and collate information on the key cost drivers, market dynamics and issues, areas of innovation, and alternative suppliers for more senior colleagues to provide solid market information for decision-making
Contribute to reviewing existing operations in own area of work and assist in identifying improvements
Develop own capabilities by participating in assessment and development planning activities as well as formal and informal training and coaching. Develop and maintain an understanding of relevant technology, external regulation, and industry best practices
Execute, in a supply chain of low complexity, planning activities within a defined framework/system that mainly affects one's own organization/unit.
Gather and report on information on existing contract performance and provide as input to the new contract process for negotiations/renegotiations
Maintain day-to-day contact with business-critical suppliers and respond to complex incidents with suppliers or supplies/services to analyze performance and provide feedback on key supplier management indicators
Perform routine inventory control tasks and checks on quantities, quality, and availability against records following established inventory control procedures
Support stakeholder engagement by arranging actions, meetings, and events
Supply Chain Specialist Job Vacancy at Al Mansour Automotive Company
Education
Bachelor Degree in Business Administration or Relevant field of study preferred
Required Qualifications & Skills
Minimum Experience:
Minimum one year of supply chain operations experience
Job Specific Skills
Ability to optimize Work Processes
Good Financial Acument
Ability to secure and deploy resources effectively and efficiently
Action Oriented
Skilled in building strong customer relationships and delivering customer-centric solutions
Plans and prioritizes work to meet commitments aligned with organizational goals