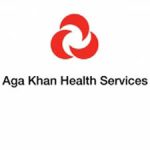 Website Aga Khan Health Service Tanzania
The Aga Khan Health Services is an agency of the Aga Khan Development Network that supports activities in the health field.
Surgical Oncologist Job Vacancy at Aga Khan Health Service Tanzania
Surgical Oncologist, Department of Surgery at Aga Khan Health Service November, 2023
The position
The Aga Khan Health Service, Tanzania (AKHST); an institution of The Aga Khan Development Network, completed a major phase II expansion of the Aga Khan Hospital, Dar es Salaam in 2018.
This expansion aimed at improving the Hospital's quality of facilities and infrastructure to become an ultramodern 170 bed facility to increase its capacity as a provider of high-quality medical care leading to a tertiary care, referral and teaching hospital.
The Phase II development focused on expanding key clinical services including a comprehensive cardiology programme, oncology services and neurosciences, as well as the expansion of Orthopaedics and Trauma, Diagnostic Imaging, Critical Care and Women and Child Health programmes.
The Hospital is JCI Accredited (achieved a level of quality and patient service that is equal to the best hospitals in the world) and the teaching site for The Aga Khan University, which offers Postgraduate Medical Education programs leading to Master of Medicine in Family Medicine, Internal Medicine, Surgery, Obstetrics and Gynecology and Paediatrics and Child Health.
It is also an accredited internship site. As part of the integrated health systems approach, AKHST plans to establish 35 outreach health facilities that are located across Tanzania. Currently, 26 such clinics have been established across the country and linked the main hospital in Dar es Salaam.
POSITION SUMMARY
The Surgical Oncologist will provide oncological surgery service and ensure the delivery of comprehensive patient care in an efficient and effective manner. He/she will work with HOD on the developing strategies and actionable plan for strengthening and expansion of oncology surgery services within the surgery department to support the oncology program. He / she will be expected to be an active member of the multidisciplinary health care team, participating in quality improvement activities including continuing medical education, research and professional development programs in the Hospital.
KEY RESPONSIBILITIES
Provide outpatient and inpatient services for evaluating patients for cancer surgery as per standard international surgical practice guidelines.
Develop and implement evidence-based cancer awareness and screening protocols and guidelines for early cancer diagnosis.
The requirements
Working collaboratively with other healthcare professionals and support staff to provide comprehensive and patient-centered care.
Select appropriate diagnostic imaging and perform procedures, including laparoscopic biopsies, to confirm cancer diagnoses and determine accurate staging.
Collaborate with all stakeholders involved in cancer care to develop and implement evidence based personalized treatment plans for cancer patients through multidisciplinary approach.
Participate in tumor board meetings and involve radiologists, pathologist, medical oncologists, radiation oncologists, nurses, and other specialists to contribute to treatment decision making to ensure comprehensive and coordinated care.
Perform surgical oncology procedures and interventions using state-of-the-art techniques including minimally invasive procedures or more extensive surgeries, depending on the type and stage of cancer.
Work closely with pathologists to analyze gross tissue samples for better understanding and appropriate histopathological staging following evidence based reporting and staging guidelines.
Provide pre-operative and post-operative care, and closely monitoring and patient follow-up during their recovery period.
Staying abreast of the latest developments in surgical oncology techniques, oncology research, and advancements in cancer care through continuous professional development and research.
Communicate effectively with patients and their families, explaining diagnoses, treatment options, and post-operative care plans.
Surgical Oncologist Job Vacancy at Aga Khan Health Service Tanzania
QUALIFICATIONS, SKILLS AND EXPERIENCE
Bachelor of Medicine and/or Bachelor of Surgery or equivalent.
Master's degree in surgery / Board certified or fellows of their respective colleges in the field of general Surgery.
Super Specialty Training or Fellowship qualification or Board certified in Surgical Oncology.
At least 5 years post qualification 'experience working in a similar role as surgical oncologist with proven experience in performing a variety of oncologic surgeries and evidence of excellent clinical outcome.
Maintains relevant valid license to practice.
Evidence of encouraging and supporting diversity, creating an environment of professionalism, respect, tolerance, and acceptance.
Demonstrated record of excellent clinical skills, a talent for teaching and interest in medical education.
Demonstrated record of high-quality medical research and leading collaborative research teams.
Demonstrated ability to balance education, research, and clinical care.
Strong interpersonal skills, including the ability to communicate effectively, and to work flexibly.
Emotional intelligence and personal maturity, enthusiasm for working in a developing country, cultural flexibility and competence, and a passion for improving healthcare delivery.
Strategic and innovative thinking skills, and the ability to foster interdisciplinary collaboration.
Experience in evidence-based medicine, quality improvement, data-driven decision making and program evaluation.
Professional experience in cross-cultural and low-income settings is strongly preferred.
Ability to work with diverse groups and commitment to advancing workplace diversity