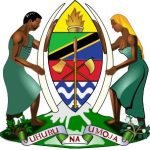 Website TAMISEMI
Ofisi ya Rais - Tawala za Mikoa na Serikali za Mitaa
TAMISEMI 21,200 Teaching and Health staff Jobs – How to Apply
The Ministry of TAMISEMI has announced the recruitment of 21,200 teaching and health staff, where the ministry has said that 13,130 will be employed in the teaching staff who will teach in primary and secondary schools, while 8,070 will be health staff, who will work in council hospitals. Health Centers and Clinics.
.
This was said by the Minister of the Ministry Hon. Angellah Kairuki, where she said that the action has followed after President Samia Suluhu Hassan agreed to give permission for those jobs.
.
Applicants for those jobs must be those who graduated from 2015 to 2022 where they must send their applications online through the ajira.tamisemi.go.tz link, starting today April 12, 2023 until April 25, 2023, at 23:59 at night.
Applicants are graduates of those positions from 2015 to 2022 who will have the right qualifications and not more than 45 years of age, but those who work voluntarily have been called to apply for those positions without saying whether they will be given priority.
"The President has given permission to hire these employees and we are starting the process immediately from today, those who are hired are from the certificate level to the Bachelor's degree according to the cadre requested by the person concerned," said Kairuki.
However, she has warned applicants who will falsify their qualifications in the application, including those with disabilities who have been allocated a place and who will falsify their age as the Government hires employees who are less than 45 years old.
She said that all the applicants will apply through the Tamisemi website and those who have applied previously have been asked to renew the information while giving the prohibition of applicants who will send their applications by letter or post that they will not be processed.
TAMISEMI 21,200 Teaching and Health staff Jobs – How to Apply