Contractor
Applications have closed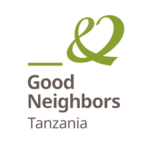 Website Good Neighbors
Good Neighbors is an international humanitarian development NGO.
Terms of Reference (ToR) at Good Neighbors

Terms of Reference (ToR) for Trainers/Facilitators for (Capacity Building Training for Zanzibar Institute of Education)
Background
Good Neighbors is an international humanitarian development NGO founded in Korea in 1991 to make the world a place without hunger, where people live together in harmony. In Tanzania, Good Neighbors started its works in 2005 working in various development sectors. GNTZ main core values focus on responding to all calls for help, regardless of ethnicity, religion, belief, or nationality, prioritize children's rights, support the development of each person, family and community in order to encourage independence.
Good Neighbors Tanzania is currently implementing 3 years, KOICA-funded project, "Secondary Radio Education project" briefly as KOICA SRE Project. The project goal is to "Enhancing Quality of Secondary School Education through Radio Broadcasting Contents"
GNTZ intends to use a part of the funding to conduct Capacity Building Training for the employees of Zanzibar Institute of Education. ZIE is a semi-autonomous organ working under the Ministry of Education and Vocational Training of Zanzibar (MoEVT). It is responsible for the quality development, research, consultancy and pedagogical materials development in pre-primary, primary, secondary and teachers' education. GNTZ has been working with ZIE in the implementation of KOICA SRE project, mostly to develop pedagogical materials for secondary schools.
GNTZ invites qualified individuals or institutions to express the interests to conduct capacity building training.
Thematic areas of the Training
SN
Course
Specific areas of interest
Positions
1.
Curriculum Development (Curriculum Program Designing)
·     Curriculum Planning·     Conducting Situation Analysis

·     Assessment in Curriculum

·     Validation of Curriculum

·     Formatting learning outcomes and teaching/learning techniques and resources

·     Curriculum monitoring and coaching

2
2.
Books Development and Reviewing
·     Book writing, editing, illustrating, proof reading, quality check.
2
3.
Research proposal in Curriculum issues
·     Short course and seminar of research and report writing·     Data analysis process by different   methods

·     Method of writing concept paper and proposal

·     How to write research report

·     The uses of different tools of data finding

·     How to interpret data related to the  context

·     How to write concept paper

1
4.
Graphic Designing (Photoshop, InDesign, Illustrator Textbook Setting and designing) and Multimedia (Video editing, animations).
Development of digital user-friendly teaching/instructional and learning materials for all types of students, subjects, and at all levels: such as 3D video games, 3D animation materials, digital sign language teaching materials,and the like
1
5.
System Administration
·     Organization Network Infrastructure (Windows, Cloud Computing, and Linux)·     Database Administrators. (Oracle, MySQL, Cloud Computing etc)

·     Server/Web Administration and Virtualization

·     Security Systems Administration and ethical hacking.

·     ITIL and COBIT 5 standards

·     ICT SOP and policies

1
6.
Organization and Leadership(Administration and Leadership)
·     Ethics, communication, leadership, teamwork, etc
1
Trainer/facilitator deliverables
Terms of Reference (ToR) at Good Neighbors
The following are the expected deliverables of the trainer/facilitator:
Work plan for developing the training, including strategy and proposed methodologies, as well as quality assurance plan;
Developing training content for the participants
Evaluation of the trainer/facilitator work, based on evaluation forms received from participants;
Successful facilitation of the training/workshop.
Technical advice and support to participants during the training
Final report on the implementation of the tasks after finishing the training/workshops.
Competencies, Experience and Skill Requirements:
Minimum university degree in relevant field;
Extensive experience (at least 5 years) on building capacities; experience in facilitating trainings/workshops in education sector;
Extensive knowledge of Zanzibar Educational Development Plan;
Prior experience of working with educational development project will be added advantage;
Demonstrated high level of professionalism and an ability to work independently and in high pressure situations under tight deadlines;
Excellent inter-personal communication skills including experience of facilitation of trainings/workshops and presentation;
Proven and demonstrated broad knowledge of and ability to utilize principles, methods, techniques and systems of project management;
Excellent communication and written skills in English;
Duration and time frame
The training will be conducted from 27th to 31st March, 2022 (8am – 4pm) at Kiembe Samaki Teachers Training Centre, in Zanzibar.
Deadline and submission of expression of interest
GNTZ invites interested teams to submit the following documents by 03th March,    2023
Cover letter outlining how the trainer/facilitator meets the selection criteria and their understanding of the ToR.
Curriculum vitae (CV) outlining relevant qualifications and experience.
Names and contacts of three recent professional referees (previous clients)
A summarized description of the scope of work and the intended methodology to be used as well as a tentative work plan including activities and time frames.
NOTE:
Please email mussakhamis.mussa@goodneighbors.or.tz or call (+255 719889006) with any question.
Thank you