Full Time
Applications have closed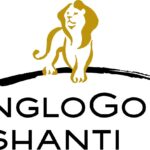 Website Geita Gold Mining Ltd
Geita Gold Mine is an open pit gold mine located in the Geita District of the Geita Region of Tanzania. It is operated by AngloGold Ashanti.
Tradesperson 1- Mechanics Job Vacancy at Geita Gold Mining Ltd.
ABOUT GEITA GOLD MINING LTD
Geita Gold Mining Ltd (GGML) is Tanzania's leading gold producer with a single operation in Geita Region. The company is a subsidiary of AngloGold Ashanti, an international gold producer headquartered in South Africa, with operations in more than ten countries, in four continents. The mine is situated in the Lake Victoria Gold fields of Northwestern Tanzania, only about 85 km's from Mwanza City and 20 km's Southeast of the nearest point of Lake Victoria. The company has its head office in Geita, only 5 Km's west of the fast-growing town of Geita, and also a supporting office in Dar es Salaam. Applications are invited from ambitious, energetic and performance driven individuals to fill in vacant position(s) mentioned below:
Position:                                       Tradesperson 1- Mechanics
Contract type & Duration:             Unspecified time contract       
Department:                                  Engineering
Reporting to:                                 Senior Supervisor field Service
Number of Positions:                    One (1)
PURPOSE OF THE ROLE:
To do mining equipment maintenance ie Preventive Maintenance, Corrective Maintenance and Breakdown work. Should do as much as possible to have much of planned task and minimize break down work which is very possible by doing proper and effective inspection during daily routine inspection as scheduled and recording defects for planning maintenance and adhoc work purpose which will lead to have right schedule time for the tasks during planning meeting. Maintain safety standard throughout before, during and after completion of the task executions.
            QUALIFICATIONS:
Diploma/Full Technician in Mechanical/Automotive Engineering or above.
VETA trade test certificate Grade one in Mechanical/Automotive.
VETA level three in Mechanical
GGML is an equal opportunity employer: Female candidates are highly encouraged to apply
             EXPERIENCE:
At least 2 – 5 years' experience working Mining industry and must possess the following.
Working experience with different model of mining Caterpillar Machines, O&K RH40, RH170 Excavators and MT4400AC, Bell Trucks, Nomet Machines, R2900 Loader, AD60.
Proven experience in Troubleshooting to all the machines above.
Knowledge of basic HME auto Electrical.
             MAIN OR KEY ACCOUNTABILITIES:
Doing effective Mechanical inspection on the equipment during Preventive and routine daily inspection as per work package.
Self-driving on attending equipment break downs at the field.
Do the best to make sure that break down are minimized and do much of planned works.
Maintain safety standards and be brother's keeper in the team.
Works under minimal supervision.
Self-motivated and self-disciplined.
Avoid been conflicts creator within the team.
Works by following ethics and compliances requirements as per "Anglo Gold Ashanti".
Have honest communication within the team and to all cross functional department and GGM in general.
Understand the company Value that "safety is our number 1 value".
Maintain good housekeeping all the time.
Repair equipment and completion of the report to his/her supervisor.
Execute all assign task in a timely manner.
Demonstrate Work behaviors consistent with the company values and work within prescribed boundaries, including required behaviors, company policies, standards, procedures and legislation requirements.
Meet work delivery deadlines to minimize the demand for purpose without exceeding required by date for work completion.
Engage with the work execution team to contribute to planning details from those expected to do the work.
            ADDITIONAL REQUIREMENTS:
Degree/ Advanced Diploma in Mechanical Engineering will be an added advantage
Managerial skills be an added advantage
Skilled on the mechanical related jobs
Competent on HME equipment's
Computer literacy is a must
Understands HME system of operation works
Understands safety mechanical & electrical device installed to the machine for keeping equipment health
Team building
Empower co-worker to the best of his knowledge/Skill
Ability to convince other to do their best
Sound knowledge on Health, Safety and Environmental issues
Must be physical and mentally fit and hard working
Must work under minimal Supervision
Ability to work under pressure
Be able to read and understand maintenance manual book
Good communication skills both in English and Swahili
Must have a valid Tanzania driving license and driving competency
Tradesperson 1- Mechanics Job Vacancy at Geita Gold Mining Ltd
MODE OF APPLICATION:
Please apply by clicking APPLY button below.
On the portal you will be required to upload your detailed CV, copies of relevant certificates, e- mail and telephone contacts, names and addresses of three referees. Please do not attach certificates that are not related to the qualifications stated above.
You will also be required to upload a cover / application letter addressed to "Senior Manager Human Resources", Geita Gold Mining Ltd". Subject should be "Tradesperson 1- Mechanics".
Application Link:
If you struggle to apply via the link provided, please head over to our website https://www.geitamine.com/en/people/ for a step-by-step guide on how to apply for jobs on our recruitment portal (SuccessFactors).
You will be required to present original certificates if you are contacted for interviews.
Internal Applicants (those currently employed by AngloGold Ashanti) must have their application letter endorsed by their Head of Department (HOD) or Manager once Removed (MoR).
   APPLICATION DEADLINE:
Applications should reach the above on or before 27th September 2022 at 5:30 Pm
Only shortlisted candidates will be contacted for interviews.
NOTE ON COVID-19 PREVENTION:
Please note when you are invited for interviews, you will be required to present proof of vaccination against COVID-19 (Covid-19 vaccination certificate) or if you are not vaccinated, please go for a Covid-19 test and obtain a 96 – hour valid PCR Covid-19 negative certificate.
You are also advised to adhere to all recommended prevention measures including proper wearing of face masks and washing or sanitizing your hands before you are allowed through Geita Gold Mine entry points.
BEWARE OF CONMEN! GGML does not receive money in exchange for a job position. Should you be asked for money in exchange for a job offer or suspect such activity, please report this immediately to our Security Department, Investigation Unit, by calling +255 28 216 01 40 Ext 1559 (rates apply) or use our whistle-blowing channels by sending an SMS to +27 73 573 8075 (SMS rates apply) or emailing 24cthonesty@ethics-line.com or use the internet at www.tip-offs.com