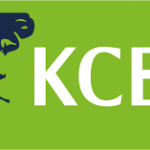 Website KCB Bank Tanzania
KCB Bank Tanzania Limited, also KCB Bank Tanzania, is a commercial bank in Tanzania.
Transaction Banking & Innovation Manager Job Vacancy at KCB Bank Tanzania
Job Summary:
Reporting to the Head of Digital Financial Services, KCB Bank Tanzania, the role is responsible for bespoke digital products and business development of digital financial services (online banking, mobile banking, payments, digital loans, and savings, online account opening etc.) hand in hand with driving the bank's innovation agenda to increase revenue, functionality, usage, and retention.
Job Details
KEY RESPONSIBILITIES:
Develop product strategy vision and roadmaps, and developing short, medium, and long-term features to achieve the vision.
Be a key enabler of the bank's digital strategy, product vision and roadmap from partner teams through collaboration, documentation, and negotiation that effectively influences peers and senior management.
Drive product penetration and usage of internet, mobile and agency banking solutions.
Drive deposits, collections, payments, credits, and transfers on digital channels.
Execute product implementation between Business; Operations, Technology & all third parties.
Ensure achievement of set KPIs on all digital lending products.
Work with head of DFS to drive product launches including working with corporate affairs division, marketing and public relations teams, Direct Sales executives, and other program management team members.
Support Project lead on digital financial services products in an efficient and effective program implementation.
Develop work plans for new and improved capabilities, together with internal and external partners and maintain service levels agreements with relevant functions and third parties.
Motivate, coach, mentor and develop a high performing team
Transaction Banking & Innovation Manager Job Vacancy at KCB Bank Tanzania
MINIMUM POSITION QUALIFICATION AND REQUIREMENTS:
Bachelor in Computer Science, Business Administration, Economics /Finance or equivalent
Professional Qualification Product Management, Project Management, Agile Practices
Master's Degree in Business Administration is an Added Advantage
A minimum of 6 years' experience