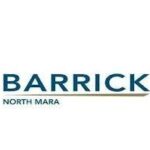 Website Barrick – North Mara Gold Mine LTD
The North Mara gold mine is located in north-west Tanzania in the Tarime district of the Mara region.
UG OHS & Technical Trainer Job Vacancy at Barrick – North Mara Gold Mine LTD
Responsibilities
Ensure safe work practices, i.e. attending compulsory safety courses and meetings, use of required PPE, incident/accident reporting and ensuring total adherence to all Safety, Occupational Health and Environmental Policies, as well as other relevant policies, procedures and guidelines.
Ensure all Barrick safe work practices are observed, and implemented in the department of responsibility.
Supervising, training, developing and nationalization of the maintenance team.
Actively promote and foster the development of a pro-active site safety behaviors that makes safety an integral part of all work activities.
Identify and rectify/report specific hazards using Job Safety Analysis (JSA) process.
Assist with accident/incident investigation and with the induction and training of new employees.
Ensure all employees reporting to this position attend safety related training courses and engage in any of the company's safety initiatives.
Coordinate and Deliver Mobile Equipment, Drilling and Blasting and other Skills Training sessions (Induction, Regulatory) as required
Conduct training courses, commence on time as per communication/ agreement.
Rating range for effectiveness of training delivery given by course attendees.
Quality of assessments marked and ready for administrative recording.
Compliance to the Underground Safety and Training related Standard Operating Procedures.
Conduct Task observation to Underground employees.
Conduct appropriate workplace inspections.
Advise Management, Supervisors and Health and Safety Committees on the development and implementation of the various aspects of safety programs / systems and any other matters pertaining to the health and safety of workers.
UG OHS & Technical Trainer Job Vacancy at Barrick – North Mara Gold Mine LTD
Qualification requirements
Tertiary Qualification in Training (or Related Field).
Sound knowledge of Technical Area Operations in Underground Mining/ Processing/ Asset Reliability.
National Occupational safety and Health Certificate NOSHC I and II.
Level III Certificate in first Aid.
Experience and Competencies needed
At least 5 years' industry experience in Underground Health, Safety and Training.
At least 5 Years' experience in Technical area of Underground Mining Operations.
 Experience in the successful development and implementation of employee training program.
Minimum 5 years' experience in operating Heavy Mobile Equipment in Underground Mining Production Environment
Recommended: Read our Job Tips Here to enhance your Application