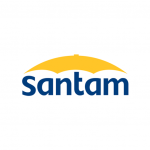 Website Santam Insurance
Santam is a South African financial services group that also has business interests in Malawi, Tanzania, Uganda, Zimbabwe and Zambia.
Underwriting Consultant Job Vacancy at Santam Insurance
Santam is the market leader in the general insurance industry in Southern Africa. We are a large, diversified, expanding and transforming company and whilst based in South Africa, we are rapidly moving into a number of emerging markets, both in Africa and Asia. Our success is rooted in our passion for our clients and everything we do is centred on our delivery of Insurance Good and Proper.
What will you do?
Reviews and evaluates moderately complex policy applications, renewals, repricing, restrictions and cancellations to determine risk acceptability and coverage. If necessary, contacts applicants to obtain additional required information. Sets appropriate premium rates and issues coverage. Answers questions from applicants regarding underwriting processes and decisions. Selects and accepts standard risks on behalf of the company.  Decisions are taken within defined policy parameters.  These responsibilities may be applicable across all industries and disciplines.
What will make you successful in this role?
Underwriting Consultant Job Vacancy at Santam Insurance
Qualification and Experience
Diploma with 4 to 5 years related experience. Underwriting limit R500 000.
Knowledge and Skills
Profitable Underwriting
Client service (complaints/queries/ investigations/advice)
Quality management
Reporting and adhoc meetings
Personal Attributes
Decision quality – Contributing independently
Persuades – Contributing independently
Action orientated – Contributing independently
Business insight – Contributing independently
Build a successful career with us
We're all about building strong, lasting relationships with our employees. We know that you have hopes for your future – your career, your personal development and of achieving great things. We pride ourselves in helping  our employees to realise their worth. Through its four business clusters – Sanlam Life and Savings, Sanlam Investment Group, Sanlam Emerging Markets, Santam, as well as MiWay and the Group Office – the group provides many opportunities for growth and development.
Core Competencies
Cultivates innovation – Contributing independently
Customer focus – Contributing independently
Drives results – Contributing independently
Collaborates – Contributing independently
Being resilient – Contributing independently
Turnaround time
The shortlisting process will only start once the application due date has been reached. The time taken to complete this process will depend on how far you progress and the availability of managers.
Our commitment to transformation
The Sanlam Group is committed to achieving transformation and embraces diversity.  This commitment is what drives us to achieve a diverse, inclusive and equitable workplace as we believe that these are key components to ensuring a thriving and sustainable business in South Africa.  The Group's Employment Equity plan and targets will be considered as part of the selection process.
Recommended: Read our Job Tips Here to enhance your Application