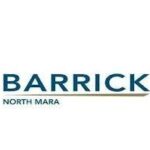 Website Barrick – North Mara Gold Mine LTD
The North Mara gold mine is located in north-west Tanzania in the Tarime district of the Mara region.
Warehouse Cycle Counter Officer Job Vacancy at Barrick – North Mara Gold Mine LTD
Job Description
Position Description
The Barrick North Mara Team is seeking to recruit a Warehouse Cycle Counter Officer to join and grow our team.
Join our exceptional team and embody Barrick's core values as you work with us. We are in search of individuals who can champion Barrick's DNA by:
Communicating Honestly, Transparently, and Acting with Integrity
Exhibiting a Results-Driven approach
Delivering solutions that are Fit for Purpose
Dedicating themselves to Building a Sustainable Legacy
Taking Responsibility and being Accountable
Committing to Zero Harm
Cultivating strong and meaningful Partnerships
If you're ready to contribute to our world-class team while embracing these values, we encourage you to apply and become a valued member of our diverse workforce.
Responsibilities
Conduct daily cycle counts to ensure inventory accuracy
Investigate and resolve any discrepancies found during cycle counts
Maintain accurate inventory records using computer systems
Coordinate with other departments to ensure inventory is accounted for
Assist with receiving and shipping functions as needed
Assist with identification of redundant/obsolete stock
Identify and recommend process improvements to increase accuracy and efficiency
Routine catalogue update and clean up
Qualification requirements
Tertiary qualification in Logistics and Supply Chain; or related fields
 Sound knowledge of Mining Safety Regulations and best practice.
Experience and competencies needed
Previous experience in inventory control or cycle counting
Ability to operate forklifts and other warehouse equipment
Strong attention to detail and accuracy
Basic computer skills specifically proficiency on Microsoft excel, word and power point
Ability to work independently and in a team environment
Excellent communication and interpersonal skills
Willingness to work flexible hours, including weekends and evenings
Possess a Valid Tanzanian driving license, class B, C, D and E.
Able to Drive Manual Transmission/Stick Shift Transmission.
What We Can Offer You
A comprehensive compensation package including bonuses and site-specific benefits.
The ability to make a difference and lasting impact.
Work in a dynamic, collaborative, progressive, and high-performing team.
Opportunities to grow and learn with the industry colleagues are endless.
Access to a variety of career opportunities across the organization.
Warehouse Cycle Counter Officer Job Vacancy at Barrick – North Mara Gold Mine LTD
About Us
Our mission is to be the world's most valued gold and copper mining business. We are committed to partnering with our host countries and communities to transform their natural resources into tangible benefits and mutual prosperity.
With operating mines and projects in 18 countries, Barrick's highly diversified workforce is drawn almost entirely from our host nations and equipped with world-class skills. We set the gold standard in sustainability by embedding environmental, social and economic considerations into all of our business decisions.
The company's shares trade on the New York Stock Exchange under the symbol GOLD and on the Toronto Stock Exchange under the symbol ABX. Learn more at www.barrick.com or follow us on LinkedIn.
About the Team
The North Mara gold mine is located in north-west Tanzania in the Tarime district of the Mara region. It is around 100 kilometres east of Lake Victoria and 20 kilometres south of the Kenyan border.
North Mara started commercial production in 2002. The mine is a combined open pit and underground operation from two deposits, Gokona (underground) and Nyabirama (open pit). The process plant has the capacity to process an average of 8,000 tonnes of ore per day.
How to Apply :