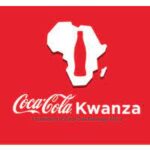 Website Coca-Cola Kwanza (Tanzania) Ltd
Coca-Cola Kwanza is a subsidiary of Coca-Cola Beverages Africa (CCBA). CCBA is the largest African Coca-Cola bottler, accounting for 40% of all Coca-Cola volumes on the continent.
Warehouse Section Controller Job Vacancy at Coca-Cola Kwanza (Tanzania) Ltd
Reference Number CCB220805-2
Job Title Warehouse Section Controller
Job Category Logistics
Company Coca-Cola Kwanza (Tanzania)
Job Type Permanent
Location – Country Tanzania
Location – Province Not Applicable
Location – Town / City Dar es Salaam
Job Description
Coca-Cola Kwanza Ltd has an exciting opportunity in Logistics Department. We are looking for a talented individual with the relevant skills and experience in Warehouse for a Warehouse Section Controller position, to be based in Dar es Salaam. The successful candidate will report directly to the respective Team Leader Warehouse.
Key Duties & Responsibilities
The successful candidate will be responsible for ensuring two cycle counts are conducted on a daily basis; Reporting cycle count difference to Warehouse Manager ; Managing scrapping of obsolete inventory. Running management routine reports; Ensuring all interim storage types are cleared before running cycle count; Ensuring all shipments created are processed and loads not to be delivered are worked out to release stock. Overall responsible for daily stock movement, Ensure smooth movement of warehouse documents within and outside warehouse. Conducting on the ground spot check of stock movement activities to confirm SAP requirements and enforce adherence to comply with company policies and procedures. Stock counting & reconciliation; Breakages & shortage analysis, Inventory control, Stock rotation. Communication to relevant stakeholders (Team Leaders, Warehouse Manager, Operations Manager, Sales Manager). Manage incoming material (glass, crates), Inventory management processes within warehouse.
Warehouse Section Controller Job Vacancy at Coca-Cola Kwanza (Tanzania) Ltd
Skills, Experience & Education
Applicants should have at least a Diploma in Material Management or any related field. At least 2 years dealing directly with stock management, Strong communication skills, Good Leadership qualities, Good Analytical skills, problem solving techniques, customer focus, demonstrate high integrity and honest work environment, able to conduct team meetings and focus on team goals and team spirit.
The deadline for submitting the application is 5 June 2023.