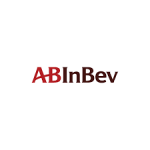 Website AB InBev / TBL PLC
TBL Plc is a subsidiary of ABInBev. ABInBev is the largest brewer in the world.
Warehouse Supervisor Job Vacancy at AB InBev / TBL PLC
Dreaming big is in our DNA. It's who we are as a company. It's our culture. It's our heritage. And more than ever, it's our future. A future where we're always looking forward. Always serving up new ways to meet life's moments. A future where we keep dreaming bigger. We look for people with passion, talent, and curiosity, and provide them with the teammates, resources and opportunities to unleash their full potential. The power we create together – when we combine your strengths with ours – is unstoppable. Are you ready to join a team that dreams as big as you do?
Responsible to implement and uphold AB Inbev safety standards. Supervise the warehouse inventory and operations through overseeing the safe receipt, storage, retrieval and timely dispatch of goods so that customer service levels can be optimized and whilst achieving benchmarked productivity standards.
Adherence to health, safety and environmental standards
To ensure that company and legal stacking regulations are adhered to
Adherence to and maintenance of site housekeeping standards
Wearing the correct PPE always as designated by site and area
Full implementation and adherence to VPO and DPO protocols
Warehouse Supervision
Ensure compliance to 5s standards within and around the warehouse operations and show evolution
Cascade all global policies and ensure compliance to them
Continuously validate SOP's through management routines by using tools and ensure understanding by all warehouse employees (LnA, SCL, OWD etc.)
Update and use of team rooms for routine meetings and problem solving
Maintain SCL routines and track adherence thereof
Ensure and maintain a safe warehouse operation driving awareness and compliance to all the relevant safety blocks. Track compliance to all safety related processes in the warehouse function
Use problem solving tools such as 5Why, Abnormality Reports, SIC, OPL's, RACI's, OWD's, PDCA's etc. to develop action plans to show improvement in PI's and KPI" s
Cascade KPI's and PI's to individual warehouse employees, standardize the KPI/PI achievements and monitor individual results
Ensure adherence to best practice generation process and execute approved projects and show results evolution
Ensure adherence to warehouse layout such as empties zone, refusal zone, order picking zone, FG zone etc.
Ensure and track ABC compliance to realize warehouse efficiencies
Loading & unloading activities
Load summary is used to load correct quantities of split and full pallets
To ensure loading/unloading of products is done as per processes, all products are counted, both at load location and unload locations, and delivery documents are duly signed and issued
Stock quality management
Ensure adherence to warehouse stock age standards by means of applying stock rotation principles 3
Ensures quality control through checking packaging on warehouse floor prior to loading
Ensure FEFO for all sales orders and LIFO for all inter depot transfers
Ensure no blocked stocks are loaded for customer deliveries and that daily updates are shared on blocked stocks
Full implementation and adherence to VPO and DPO protocols
Inventory management
Participate in handover processes before and after every shift
Accurate daily stock counts, duly signed off before and after each shift
Supervise containers handed over to production and ensure its of good quality to avoid DCBL
Receive full beer from production and ensure agreement between all parties on quantity received
Control warehouse breakages and inventory losses and show continuous improvement in tracking of these losses
Credit empties returns into warehouse in time per the SOP
Maintain clear and effective communication with Inventory Analyst/Clerk and or Stocks and Settlement Officer
Implement and maintain picking & sorting standards
Ensure adherence to standard picking process through use of management routines
Ensure picking & sorting area has a productive ergonomic layout that allows zero-man machine interactions
Create and monitor picking & sorting KPI's/PI's per man hour and track replenishment adherence, inclusive of MBFU with positive trend
Monitor and track adherence to sorting guidelines and sorting targets.
Train all resources and ensure quality sorting inspections are taking place regularly. Open gaps and implement actions to close them.
Cost control
To observe standard provided for fuel usage per hour, reduce idling time, no excessive breaking etc.
To ensure breakages and missing bottles are eliminated to zero by following safe driving principles
Warehouse Supervisor Job Vacancy at AB InBev / TBL PLC
Reports
To ensure pre-trip inspection forms are filled out accurately daily
Accurate fuel records are kept, and fuel reports submitted on time as per process
On time submission of any DPO related reports and requirements, such as reporting of SIO's.
Accurate stock count sheets are submitted on time and duly signed
People Management
Ensure that the Shop Floor are aligned in terms of goals and meeting routines to drive continuous improvement;
Ensures that Monthly One on Ones are conducted in line with 4 the target review process;
Follow up on Engagement Survey results with clear actions to correct areas of concern;
Recruitment of talent and building of pipeline;
Perform 180 reviews and address poor performance where required by means of improvement plans and or disciplinary
Competency Requirements
Form VI
Minimum of 3 years' experience in warehouse operations
Numeracy and literacy skills
Fluent in English and Swahili
Verbal and written communication skills 2
Ability to work under pressure
Ability to adapt to change effectively
Computer literate
Additional information:
ABInBev is an equal opportunity employer and all appointments will be made in line with ABInBev employment equity plan and talent requirements. The advert has minimum requirements listed. Management reserves the right to use additional/ relevant information as criteria for short-listing.