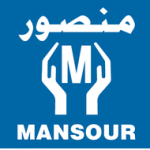 Website Al Mansour Automotive Company
Al-Mansour Automotive is one of the largest GM dealers in the world, selling over 75,000 vehicles a year.
Job Role
Process and administer new vehicle sales warranty and goodwill to principals, assembly plants and suppliers. Assist in coordinating, documenting, tracking, resolving warranty claims, campaigns, and corrective and preventive actions. Review and prepare the disposition of materials and components for quality testing or failure analysis
Job Responsibilities
Assess compliance with established standards and protocols for routine enquiries
Prepare moderately complex documents using a variety of applications for technology devices such as standard office software. Also responsible for gathering and summarizing data for reports
Develop knowledge and understanding of the organization's policies and procedures and of relevant regulatory codes and codes of conduct to ensure own work adheres to those standards
Produce, update, and provide best practice support on MS documents, databases, and other departmental systems to support the work of more senior colleagues.
Carry out relatively simple testing and quality assurance tasks
Develop and maintain excellent process or technical skills by participating in assessment and development planning activities as well as formal and informal training and coaching
Obtain authorization from a supervisor or manager for any exceptions from mandatory procedure
Warranty Administrator Job Vacancy at Al Mansour Automotive Company
Required Qualifications & Skills
Minimum Qualifications:
Minimum Experience:
Job Specific Skills:
​​​​​​​Communication skills.
Computer skills.
Time management.
Ability to understand and follow instructions.