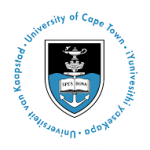 Website University of Cape Town ( UCT )
The University of Cape Town (UCT) is a public research university in Cape Town, South Africa.
Web Governance Officer Job Vacancy at the University of Cape Town ( UCT )
WEB GOVERNANCE OFFICER
(Payclass10, Contract)
Online Communications unit
Communications and Marketing Department
UCT's Communication and Marketing Department (CMD) is seeking to appoint a Web Governance Officer to work in the department's Online Communications unit.
CMD is a high-pressure, fast-paced and demanding work environment and therefore requires individuals who are organised, flexible, detail-orientated, and have an excellent work ethic. The Web Governance Officer will assist the Web Governance Working Group (WGWG), who are tasked with putting in place web governance at UCT.
Responsibilities will include servicing the WGWG, liaising between the Group, the web governance vendor and UCT
subject matter experts/stakeholders, and writing and editing governance documentation.
Key requirements
• An appropriate NQF 6 or higher tertiary qualification, preferably in digital media strategy, corporate/digital governance, information systems, Library and Information Science
• At least five years' relevant or related experience
• Good writing and proofreading knowledge
• Excellent planning, scheduling and project management skills
Knowledge of the following would be advantageous
• Web governance/digital governance frameworks
• Change management
• Community engagement
• Broad but shallow knowledge of IT systems and communication/digital strategy
Web Governance Officer Job Vacancy at the University of Cape Town ( UCT )
Responsibilities
• Servicing the Web Governance Working Group
• Liasing between the Group and the vendor
• Liaising with UCT stakeholders and subject matter experts, and between them and the Group/vendor
• Collating information provided by stakeholders and subject matter experts
• Writing/editing/proofreading web governance documentation (policies, standards, guidelines, etc.)
• Documenting UCT's social media presence and UCT websites hosted externally to the university
The annual cost of employment, including benefits, is between R338 327 and R624 564. This is a fixed-term one- year contract position.
To apply, please email the below documents in a single pdf file to Ms Megan White at recruitcmd@uct.ac.za
• UCT application form (download at https://forms.uct.ac.za/hr201.doc)
• One-page letter of motivation
• Two-page curriculum vitae (CV)
Please ensure the position title and reference number are indicated in the subject line of your email. An application that does not comply with the above requirements will be regarded as incomplete.
Only shortlisted candidates will be contacted and will be asked to do a competency writing/editing test.
Telephone: 021 650 3732
Website: https://uct.ac.za/staff/services-facilities-communication-marketing/about-cmd
Reference number: E22981
Closing date: 06 December 2022
"UCT is a designated employer and is committed to the pursuit of excellence, diversity, and redress in achieving its equity targets in accordance with the Employment Equity Plan of the University and its Employment Equity goals and targets. Preference will be given to candidates from the under-represented designated groups. Our Employment Equity Policy is available at www.uct.ac.za/downloads/uct.ac.za/about/policies/eepolicy.pdf. "
UCT reserves the right not to appoint.
Check Out : Free Downloadable Job Application / Cover Letter Sample