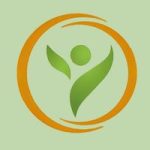 Website Integrative Wellness Services Limited
Integrative Wellness Services Limited is a Tanzanian-based bonfire company that provides quality, affordable, and Comprehensive wellness services
Wellness Specialist Job Vacancy at Integrative Wellness Services Limited
We are looking for : Wellness Specialist:
Integrative Wellness Services Limited is a Tanzanian-based bonfire company that provides quality, affordable, and Comprehensive wellness services from every walk of life, with a focus on employees wellness -program Adolescents Programs and Suicidal Prevention Programs.
Specialization.
We are looking for a flexible Wellness Specialist to consult, advise, support and train / coach difference groups such as companies, families and educational institutes or different Groups such as adolescents on the well being, ranging, from number of issues such as obesity, anxiety bullying, depression o: lifestyle eating, and exercise habits and ray direct an individual to a doctor tor any serious health concerns.
QUALIFICATION.
The candidate must have a degree in any of the listed field
• Psychology,
• Forensic psychology,
• Clinical psychology,
• Social psychology,
• Industrial organizational psychology,
• Counseling psychology,
• Development psychology,
• Child psychology,
• School psychology,
• Sports psychology.
OR,
• Medicine and health studies.
, Medicine (general) & clinical.
• Complimentary medicine.
• Therapies and wellbeing.
• Nutrition and Dietetics.
• Nursing
Wellness Specialist Job Vacancy at Integrative Wellness Services Limited
REQUIRED SKILLS.
• Ability to apply psychological , principles and research methods to implement the overall work on wellness related matters.
• Must be competent on his areas of expertise and must have Critical analytical skills.
• Must be an excellent orator with excellent presentation skills and ability to write a good report
• Must be able to prepare programmes to address specific concerns or specific audience.
• Must be able to communicate well and fluent in both English & Swahili
• Must have almost an intangible power to inspire almost a huge number of people to reach a common goal.
• Must be Innovative must have ability to retain clients and must
be customer centered and must have ability to operate with excellence.
MAIN TASKS.
• To prepare both tail r and customer made programs to meet audience s reeds
• To organize and hold seminars and works ops.
• To educate the public on how to improve their dairy choices, prevent illness or access local resources or treatments if needed.
• To advise employers on the best service providers to meet employee needs. such as insurance.
SALARY
Salary is negotiable.
How to Apply:
If you are  qualified, please send your Curriculum Vitae and cover letter to bahati@iwslimited.co.tz and copy to info@iwslimited.co.tz before 25th March 2023.