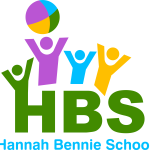 Website Hannah Bennie School (HBS)
Hannah Bennie School (HBS) is an English medium private school that offers NECTA curriculum and English medium Nursery curriculum.
12 New Job Vacancies at Hannah Bennie School (HBS)
Our team of highly trained teachers offers English medium Tanzania National education curricular (NECTA) programe , Nursery curricular blended with local and international contents and daycare programme.
Over years, Hannah Bennie School has invested in developing and building needed facilities and training aids to facilitate learning. The school facilities are geared to meet international specifications that accelerate learning.
Job Description
School Bus Drivers (4)
School bus driver must have vehicle technical skills (fundi)
Chef (2)
Extra Curricular Coordinator (2) 
Extra-curricular coordinator oversees /coach sports, music, performing art, etc.
View: New Job Vacancies at Jhpiego in Tanzania
12 New Job Vacancies at Hannah Bennie School (HBS) in Tanzania

ICT Teacher/Administrator (2)
ICT teacher/ admin candidate must have excellent systems/ network admin skills and teaching passion.
Admin & Customer Services Officer (2)
Admin/customer service officer must have excellent / above average computer/ MS office skills and passion for customer services.
How to Apply:
View also: The Best Cover Letter Format Applicable for any Job Application
PHONE CALLS related to Job advert are NOT ALLOWED! Please send all your enquiries to the email address hr.hbs.tz@gmail.com