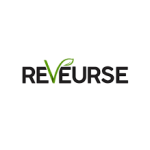 Website Reveurse Tanzania
Reveurse Tanzania Company Limited is a locally registered company established to bring solutions to the business world on the total recruitment process
Accountant Job Vacancy at Reveurse Tanzania
Reveurse Tanzania Company Limited is a locally registered company established to bring solutions to the business world on the total recruitment process for both candidates and companies.
Our team is effective in analyzing each candidate carefully and ensuring a successful match with our Company clients, and on the candidate's side we become your partner in helping you reach your career goals by helping you get the right post.
The team at Reveurse deals with recruitment from permanent, specific and fixed recruitment and are highly trained on Human Resource laws and have consulted major companies on recruitment processes & human resource issues in general, creating a smooth operation for our clients.
URGENT
VACANCY ANNOUNCEMENT
WE ARE HIRING:
Job Title: Accountant
Reporting to: Finance Manager based in South Africa
Location: Dar es Salaam
Job Purpose: We are looking for a dedicated individual on behalf of the client who will be able to provide a comprehensive accounting and administration function. He/she will be spending the Majority of time on Daily transactions, management accounts, liaising with auditors, and compiling reports.
Responsibilities:
To compile and produce all financial records for the business in accordance with required timescales, and standards of accuracy.
Production of monthly management accounts
Adherence to, and continuous improvement of Internal controls
Cash flow management and forecasting Foreign exchange and currency management Monitor and manage all Fixed assets.
Produce and pay monthly Vat returns, quarterly City Levy Tax returns and resolve queries with
TRA.
Manage Stock control and stock movement processes within the business. Preparation of monthly balance sheet reconciliations as per agreed timetable.
Provide Office administrative functions including, Travel arrangements for visiting staff, Maintain Human Resources administration, Purchase and control of consumables, stationery and refreshments, Liaising, with the organization's short term insurance providers ensuring optimized coverage, Customs & logistics liaison for new orders.
Full payroll function, including journals and all associated statutory returns.
Support and advise the sales team on new project costings and justification criteria, together with a review of financial terms of maintenance agreements.
Prepare quarterly budget forecasts and 5-year projections. Provide financial year-end activities throughout the company. Full Audit preparation work and responsible to manage audit.
Work with appointed accountants and tax advisors to ensure all statutory and legal obligations are
timeously discharged.
Accountant Job Vacancy at Reveurse Tanzania
Technical/Professional Knowledge and Skills & Personal Attributes.
Bachelor's degree in accounting or finance required. CPA/ACCA qualification
Minimum 10 years industry experience in Engineering and Experience in liaising with auditors, banks, and other bodies Knowledge of finance laws, regulations, and rules.
Have managerial/leadership skills and experience.
Knowledge in various accounting platforms such as Microsoft Navision, Sage Payroll. Flexible to travel outside the country time to time as required.
Ability to communicate well both oral and written with international colleagues.
How to Apply.
Interested candidates, please submit your CV to reveurse@reveurse.co.tz before the end of 12th May 2023 at 17:00 hours.
Read : The Top 13 Modern CV Secrets