Full Time
Applications have closed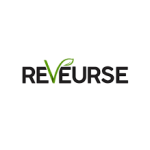 Website Reveurse Tanzania
Reveurse Tanzania Company Limited is a locally registered company established to bring solutions to the business world on the total recruitment process
Administrative Staff Job Vacancy at Reveurse Tanzania
WE ARE HIRING:
Job Position: ADMINISTRATIVE STAFF Dar es Salaam
Industry: Manufacturing
We Reveurse Tanzania, on behalf of our reputable client, we are urgently looking for a qualified candidate to fill the position of an Administrative Staff.
RESPONSIBILITIES
• Deal with the company's schedule and administration.
• Handle official documents and procedures and maintain government relations.
Note: handling public relations is important for this position
• Manage and coordinate office activities, support colleagues for meetings, appointments, and travel arrangements.
• Handle incoming calls, emails, and inquiries with professionalism and excellent customer service.
• Assist with recruitments, arrange job interviews, and conduct job performance evaluations.
• Help with financial matters, such as cost accounting, payroll, etc.
• Manage company documents, maintain accurate records, databases, and filing systems.
• Collaborate with different departments and provide administrative support as needed.
Administrative Staff Job Vacancy at Reveurse Tanzania
QUALIFICATION
• Bachelor's Degree in Business administration, International Business, Public Administration, or other related fields.
• 5 Years experience working experience as Administrative Staff.
• Computer skills like MC Excel, MC word, Power Point etc.
• Should have 30 + Male/Female age.
• Excellent time management skills and the ability to prioritize work.
• Attention to detail and problem-solving skills.
• Excellent written and verbal communication skills.
• Strong organizational skills with the ability to multi-task.
Read : The Top 13 Modern CV Secrets
How to Apply:
Send your CV ONLY through reveurse@reveurse.co.tz
Deadline: 25TH May 2023