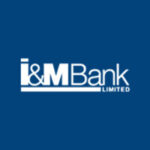 Website I&M Bank (T) Limited
I&M BANK TANZANIA It's Banking... But Better.
Assistant Manager – Network Administration Job Vacancy at I&M Bank (T) Limited
ICT · Dar es Salaam, Ilala
Job Purpose
Responsible for the maintenance of Network hardware and software systems that make up a computer network including the planning, designing, securing and monitoring of active data network infrastructure and related network equipment.
Key Responsibilities/Tasks
Install and support LANs, WANs, network segments, internet, and intranet systems.
Install and maintain network hardware and software.
Analyse and isolate issues
Monitor network to ensure security and availability to specific users
Maintain integrate of the network, server deployment and security
Data center management
Network configuration management and change management
 Network performance management
 Network availability management (Network Vendor Management – SLA)
 Monitor, maintain support of the following critical Network Services,
VPN gateways to ATM switch, BOT and to other service providers
 Branch connectivity, ATM, SWIFT/Mobile Banking connectivity IPT systems
Intrusion Detection and Firewall
Upgrading and updating systems when required
Facilitate trainings which require IT related applications and devices.
IT Security
End Point Support
Support users in any other ICT related issues
Risk Management:
·       Develop, update and maintain risk procedures and systems with respect to risk identification, risk assessment, risk monitoring, risk mitigation strategies and risk reporting
·       Ensure effective adoption and utilization of risk management tools
·       Drive remediation of risk management exceptions identified during audit or risk reviews
·       Promote risk management culture
Skills, Knowledge and Abilities
·       Computer Networking and IP Networks
·       Routing, Switching, Sub netting Networks
·       Communication skills
·       Database Management, Problem Solving Skills
Assistant Manager – Network Administration Job Vacancy at I&M Bank (T) Limited
Academic / Professional Qualifications
·       Bachelor's degree in Network Administration, ICT, Telecommunication or any other related field
Working Experience Required
·       A minimum of 3 year working experience