Full Time
Applications have closed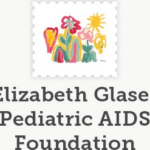 Website Elizabeth Glaser Pediatric AIDS Foundation
The Elizabeth Glaser Pediatric AIDS Foundation (EGPAF) is a proven leader in the global fight to end HIV and AIDS.
VACANCY ANNOUNCEMENT
Title: Associate Procurement and Administration Officer
Department: Procurement
Location: Arusha
Reports To: Senior Finance and Administration Manager
Classification: Full-time
How will you fight for an AIDS-free generation?
Associate Procurement &Administration Officer is responsible for acquisition, coordination, facilitation of goods, services, logistics and assist in the administration of the front office, reporting, invoice management and purchase requests processing under supervision and guidance from the Procurement Manager.
No two days are alike at EGPAF, but what can you expect in this role?
1.1 Procurement
Coordinate Procurement of office goods and services for the Arusha, Kilimanjaro and Manyara sub offices.
To process purchase requests in accordance to the Foundations procurement policy under the guidance of the Procurement Manager.
To ensure coordination of invoices management process to Finance department by updating the invoice tracker, maintain and update its dispatch book and maintain the Procurement copies in files sequentially.
Ensure that all procurement is done using the agreed terms & conditions and is done in transparency way with high integrity.
Ensuring that accurate and detailed specifications are submitted in writing prior to initiation of purchasing and coordinates the efficient pickup and delivery of purchases
Maximize the best value for money for Foundation procurement activities and in line with the policies and procedures
Establishing and developing professional working relationships with service providers and vendors based on transparency and honesty, evaluation and monitoring of vendor performance.
Preparing weekly and monthly procurement reports for management review.
1.2 Reception
Ensure that all visitors are correctly referred and attended to and that at all times there is someone at the reception.
Answer/redirect telephone calls, taking messages, receive/assist visitors
Maintain reception information/literature and general mail service.
Keep the reception area tidy and welcoming during office hours
Maintain the notice board at the reception and update the information on notice board as needed
Read Also: 2 New Job Vacancies at Dove Holdings Group Limited – Tanzania
1.3 Mail & invoice Administration
Liaise with the Driver in charge of the mailing function and assist in the administration of the weekly courier. Receive and distribute mail accordingly.
Ensure all utility bills are received on time and payment processed on time;
Assist various departments to send out parcels and documents and follow up on receiving the same from different couriers recommended by the office.
1.4 Secretarial Duties
Prepare daily staff attendance record and send to Dar Office and Admin Manager on monthly basis.
Update staff extension list and distribute to staff on monthly basis
Carry out other secretarial duties as assigned by the Senior Finance and Admin. Manager.
1.5 Office Equipment
Assists to oversee the use and maintenance of the office equipment including the photocopier, fax, binding machine to ensure that they are in working order and arrange with Dar Office and Administrative Manager for their repair and maintenance.
Associate Procurement and Administration Officer Job Vacancy at the Elizabeth Glaser Pediatric AIDS Foundation.
Read Also : Branch Operations Professional -Tanzania Job Vacancy at Siemens Energy
1.5 Stores and cleanliness of the building
Maintain EGPAF stores and ensure that all materials in the stores are well sorted out and arranged at all times.
Conduct store inventory and prepare monthly stationery order.
Ensuring that the building is clean and organized at all times.
Liaise with various key staff to ensure that the materials brought to the store are distributed accordingly.
1.6 Other duties
Provide administrative support to other departments in the operations as requested
Have in depth capacity to interpret policies, procedures rules and regulations and assist staff with their comprehension of these
Review and ensure compliance with all local legal requirements including registration, taxes and local labour laws.
Identify potential areas of compliance exposure/vulnerability and assist in the development of corrective action plans for the resolution of problematic issues.
To be successful, you will have:
Bachelor's Degree or Advanced Diploma in Procurement and Supply Management or related Field
Registration with Procurement and Supplies Professionals and Technicians Board (PSPTB) at minimum graduate level
3+ years of experience as a procurement and admin officer or in a similar position
Report and Records Management Skills
Integrity
Strong communication and negotiation skills
Ability to multitask, prioritize, and manage time efficiently
Accurate attention to detail
Goal-oriented, organized team player
Strong Computer Skills
Associate Procurement and Administration Officer Job Vacancy at the Elizabeth Glaser Pediatric AIDS Foundation.
View Also: New Job Vacancies at Outstanding Solutions – Tanzania
Bonus points if you have:
Friendly disposition
Fluent reading, writing, and speaking in both Kiswahili and English
Previous experience in working with international NGOs is an added advantage
Elizabeth Glaser Pediatric AIDS Foundation (EGPAF) is on a mission to create a world where no mother, child, or family is devastated by HIV and AIDS, and we are making an impact. We are a proven leader in the global fight to end HIV and AIDS, and an advocate for every child to live a full and healthy life into adulthood. For more than 30 years, EGPAF has been a leader in meeting urgent needs in pediatric HIV and AIDS in the world's most affected regions. We carry out our values of passion, innovation, teamwork, leadership, integrity, excellence and equity every day, while maximizing our impact in the communities we serve . Join us on our fight for an AIDS-free generation!
The Elizabeth Glaser Pediatric AIDS Foundation (EGPAF) began supporting HIV and AIDS programming in Tanzania in 2003 and established a country office in 2004. Ever since, in close collaboration and partnership with the Ministry of Health Community Development, Gender, Elderly and Children and Presidents Office Regional Administration and Local Government, EGPAF expanded scope to supporting quality comprehensive and integrated HIV, GBV, TB and Family planning services in the supported regions. Recently, EGPAF in collaboration with consortium partners Amref Health Tanzania, Engender Health, D-tree International and Matchboxology won the U.S. Agency for International Development
(USAID)/Tanzania Afya Yangu Northern is designed around client – centred approaches to address gaps in HIV, TB and Family Planning (FP) service delivery, while continuously building and transferring the capacity of local stakeholders for sustainable and country- led ownership. USAID Afya Yangu Northern will focus on intensely on direct service delivery across all regions in early project years, ensuring that gaps to epidemic control are identified, and tailored solutions are designed to meet the needs of vulnerable populations
As a global, multinational and multicultural organization, EGPAF believes that diversity in the workplace enriches our work and enhances our impact and effectiveness. We believe that employees have the right to work in a climate of mutual respect and integrity that promotes dignity and respect for all, and that enables them to reach their full potential. The Foundation is committed to advancing diversity, equity, inclusion, and belonging (DEI&B).
Associate Procurement and Administration Officer Job Vacancy at the Elizabeth Glaser Pediatric AIDS Foundation.
EGPAF is an equal opportunity employer and affords equal opportunity to all employees and applicants for employment regardless of race/ethnicity, color, religion, sex, national origin, age, disability or genetics. In addition to country law requirements, EGPAF complies with US laws governing nondiscrimination in employment in every location in which the Foundation has facilities.
The Foundation does not charge any fees at any stage of the recruitment process. If you are asked to pay a fee at any stage of recruitment, please contact fraud@pedaids.org
HOW TO APPLY
EGPAF is an equal opportunities employer and the position is open to all. Qualified candidates should submit a CV, cover letter and relevant certificates explaining how the experience detailed in the CV will contribute to the requirements of the position and references to EGPAF.
Submissions to be sent to the below Link: Link to job posting: https://phe.tbe.taleo.net/phe02/ats/careers/v2/viewRequisition?org=PEDAIDS&cws=41&rid=2950
Or via
www.pedaids.org/careers
Closing Date: February 28th 2023
Only shortlisted candidates will be contacted.