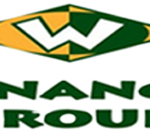 Website Wananchi Group Tanzania Limited
Wananchi Group Tanzania Limited is part of the Wananchi Group and one of Eastern African leading Internet, data, TV services and multimedia communication solutions provider
Business Analyst Job Vacancy at Wananchi Group Tanzania Limited
VACANCY:
BUSINESS ANALYST
Wananchi Group Tanzania (SimbaNET; WCT; WGT) a Regional Company which provides
Internet, Data, Broadcasting and Multmedia Communication Solutions.
We are currently seeking an experienced, professional Business Analyst for both entities with a passion for adding value,by providing information on the data from different levels so that decisions can be made to ensure that the business remains competitive and successful. The ideal candidate should be committed to maintaining a constant awareness of trends and market conditions, in order to provide strategic advice to senior management.
DUTIES AND RESPONSIBILITIES:
I. Evaluating business processes, anticipating requirements,
uncovering areas for improvement, and developing and implementing solutions.
2. Leading reviews of business processes and developing optimization strategies.
3. Performing requirements analysis; Documenting and communicating the results of your efforts. Gathering critical information from meetings with various stakeholders and producing useful
4. Ensuring solutions meet business needs and requirements.
5. Prioritizing initiatives based on business needs and requirements.
6. Effectively communicating your insights and plans to cross-functional team members and management.
7.Working closely with clients, technicians, and managerial staff.
Business Analyst Job Vacancy at Wananchi Group Tanzania Limited
REQUIREMENTS & QUALIFICATIONS
A Bachelor or MBA in Finance; Business Studies; Business Administration; Management and
Basic Knowledge of ICT. Legal Background and Knowledge would be an added advantage.
Experience working with senior decision makers
Strong communication/interpersonal skills
A minimum of S years' experience in business analysis or a related field.
How to Apply :
Apply to: recruitment@simbanet.co.tz
Deadline: 31 May 2023