Full Time
Applications have closed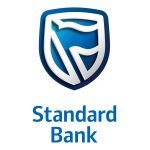 Website Standard Bank
Standard Bank Group Limited is a major South African bank and financial services group.
Business Compliance Officer, Insurance, AR Job Vacancy at Standard Bank
Business Segment: Corporate Functions
Location: ZA, GP, Johannesburg, Baker Street 30
Job Description
To enable the execution of Compliance Risk Management processes and activities within a specific business unit and across all its jursidictions to ensure that the area is undertaken in a compliant manner to avoid operational losses, fines, penalties or reputational damage to the organisation and enable the competitive advantage of the organisation.
Qualifications
Degree in Legal/Commerce/Business
Experience Required
6-8 years in Compliance Operations
The role requires a seasoned expert in Compliance with a sound knowledge of the relevant regulatory requirements and upcoming developments applicable to a specific business area as well as a solid understanding of banking products and activities.
Business Compliance Officer, Insurance, AR Job Vacancy at Standard Bank
Additional Information
Competencies:
Providing Insights
Documenting Facts
Convincing People
Articulating Information
Establishing Rapport
Making Decisions
Empowering Individuals
Upholding Standards
Financial Acumen
Process Governance
Risk Awareness
Please note: All our recruitment processes comply with the applicable local laws and regulations. We will never ask for money or any from of payment as part of our recruitment process. If you experience this, please contact our Fraud line on +27 800222050 or TransactionFraudOpsSA@standardbank.co.za