Full Time
$ 37,453.00 / Year USD / Year
Salary: $ 37,453.00 / Year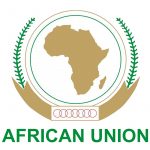 Website African Union
The African Union is a continental union consisting of 55 member states located on the continent of Africa.
Chief Procurement Officer (AfCFTA) Job Vacancy at African Union
Location: Ghana, Ghana
Organization: African Union
AU Values  
• Respect for Diversity and Team Work             • Think Africa Above all
• Transparency and Accountability                    • Integrity and Impartiality
• Efficiency and Professionalism                       • Information and Knowledge Sharing
Organization Information
Reports to: Head of Division Administration & Human Resources Management
Directorate/Department : Administration and Human Resources Management (AfCFTA)
Number of Direct Reports: 5
Number of Indirect Reports: 0
Number of Positions: 1
Job Grade: P3
Contract Type: Regular
Location: Accra, Ghana
Purpose of Job
Assists in the management and supervision of the procurement activities of the AfCFTA Secretariat to ensure delivery of results within proposed, Rules, Regulations, budget and timeframe.
Main Functions
•    Provide technical and intellectual support and guidance in the management of various procurement bodies related to the area of work.
•    Manage the Secretariat of the Local Internal Procurement Committee
•    Design AfCFTA Secretariat a comprehensive Annual Procurement Plan
•    Develop and implement comprehensive procurement record policy
•    Address audit problems
•    Monitor and Evaluate the implementation of the various procurement activities
Specific Responsibilities
•    Implementation of the proceedings of the Tender Board in accordance with the African Union Procurement Guidelines
•    Follow-up on the Implementation of tasks allocated by the Tender Board to the sub-committees such as the Local Tender Board, Evaluation Committee, Opening Committee and Inspection Committee
•    Take minutes and keep records of Tender Board meetings
•    Function as desk officer on all Tender Board issues and develop a system of keeping archives of bid documents and other Tender Board matters
•    Prepare Tender documents in liaison with the Head of Departments in accordance with AUC regulations and internationally accepted standards and procedures
•    Prepare requests for bids for tenders not requiring the usual Tendering process on the basis
•    Produce periodic statements on the work of the Tender Board in reference to executed contracts and procurements approved and
•    performing all other duties and responsibilities as assigned.
Academic Requirements and Relevant Experience
Master's degree in Management, Procurement, Supply Chain, Law, Commerce, Business Administration or Public Administration with 7 years post qualification experience in Procurement, Supply Chain, Public Procurement, Administration out of which 3 years should be at a supervisory level
Or
Bachelor's degree in similar studies with 10 years' relevant experience and 3 years at Supervisor level.
Experience in web-based management / ERP system, such as SAP.
Chief Procurement Officer (AfCFTA) Job Vacancy at African Union
Required Skills
•    A demonstrated ability to initiate and promote collaborative approaches and implementing joint activities;
•    Ability to establish and maintain effective partnerships and working relations both internally and externally in a multi-cultural, multi-ethnic environment, with sensitivity and respect for diversity, including gender balance
•    Ability to assist in developing clear program goals, plans and actions that are consistent with agreed strategies and to appropriately delegate, monitor and adjust these plans and actions
•    Ability to produce clear and professional reports
•    Proficiency in one of the AU officials working languages (Arabic, English, French, Kiswahili, Portuguese and Spanish) and fluency in another AU language(s) is an added advantage;
Leadership Competencies
Strategic Insight..
Developing Others
Change Management
Managing Risk
Core Competencies
Building Relationships
Foster Accountability Culture
Learning Orientation
Communicating with Influence:
Functional Competencies
Conceptual Thinking
Job Knowledge and information sharing
Drive for Results
Continuous Improvement Orientation:
 TENURE OF APPOINTMENT:
The appointment will be made on a regular term contract for a period of three (3) years, of which the first twelve months shall be considered as a probationary period. Thereafter, the contract will be for a period of two years renewable, subject to satisfactory performance and deliverables.
GENDER MAINSTREAMING:
The AU Commission is an equal opportunity employer and qualified women are strongly encouraged to apply.
LANGUAGES:
Proficiency in one of the AU working languages (Arabic, English, French, Portuguese, Swahili and Spanish) and fluency in another AU language is an added advantage
REMUNERATION:
Indicative basic salary of US$  37,453.00 (P3 Step1) per annum plus other related entitlements e.g. Post adjustment (57% of basic salary), a Housing allowance of US$ 21,832.68 (per annum), and education allowance (100% of tuition and other education-related expenses for every eligible dependent up to a maximum of US$ 10,000.00 per child per annum), for internationally recruited staff and a maximum of $3,300 per child per annum for locally recruited staff.
Only candidates who have met all the requirements of the post and have been selected for an interview will be contacted.
Only applications registered online with a complete curriculum vitae (CV) attached will be considered.
The Africa Union is an equal opportunity employer and female candidates are strongly encouraged to apply
Applications must be made not later than May 19, 2023.