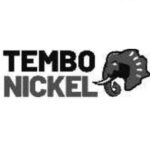 Website Tembo Nickel Corporation
We are Tembo Nickel Corporation Limited ("Tembo Nickel") – a company built in partnership to take the Kabanga Nickel project into development. Our landmark partnership with the government and people of Tanzania has been structured to deliver shared value, based on equity and trust.
COMMUNITY RELATIONS OFFICERS(RAP)-5
Position Summary:
Tembo Nickel is seeking to recruit a Community Relations Officers – RAP to join the Tembo Nickel Project Team. The CR Officers- RAP will support the Community Relations and Social Performance Manager in implementing the Tembo Nickle RAP by promoting a clear understanding of the Tembo Nickel Resettlement implementation activities amongst the PAPs and local communities.
This is a Fixed Term contract of 1 Year and the successful candidate will report to the CR RAP Lead
Duty Station: Tembo Nickel Project Site- Ngara
Duties and Responsibilities
Serve as liaison between TN and identified local stakeholders. Assist with key studies and research with a social aspect e.g., Environmental & Social Impact Assessment and Health Impact Assessment.
Facilitate key Project work streams that have a community interface e.g., resettlement and exploration/surface drilling.
Assist other Project departments (e.g., Security and Health, Safety & Environment) to identify and plan mitigation strategies for key social impacts.
Write and submit all relevant reports (e.g., stakeholder engagement report, weekly report etc) to the Community Relations Lead for review and submission.
Participate on development of department plans, monitoring, and evaluation of department activities.
Jointly with Community Relations team, undertake monitoring, internal evaluation and documentation of all work done by CR Department.
Undertake other duties as reasonably assigned by Community Relations Lead.
In the absence of CRL the Senior Community Relations Officer will act as Community Relations Lead.
View also: Field Interviewer Job Vacancies at Ifakara Health Institute – 5 Posts
Community Relations Officers (RAP)-5 Job Vacancies at Tembo Nickel Corporation
Qualifications and Competencies
Advanced Degree in Social Sciences, Sociology, Social Anthropology, rural development, Environmental Sciences, or a related discipline, required.
Minimum 5-7 years of professional experience working within rural communities in Tanzania required.
Experience of investor financed Projects compliant with the International Performance Standards on land acquisition and livelihood restoration preferred.
Minimum 5 years experience in, implementing and monitoring of Land Acquisition, Resettlement programs with specific experience on conducting land acquisition negotiations and agreements.
Experience of overseeing execution of compensation payments and interfacing with banking institutions required.
Excellent and proven data management skills and attention to detail required.
Fluency in English and Swahili (written and spoken) essential.
Willingness to be based and work in an assigned Region is essential.
How to Apply
Applicants are invited to send their resumes indicating the role tittle in the subject via email jobs@tembonickel.com
Application closing date is 25th April,2023
Note: We are committed to provide equal employment opportunities based on merit and we do not charge candidates any fees in the whole recruitment process.
Tembo Nickel offers a competitive remuneration package and ONLY shortlisted candidates will be contacted.
Women are strongly encouraged to apply.
For and on behalf of Tembo Nickel, Kabanga Nickel Project.