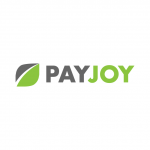 Website PayJoy
PayJoy gives you credit with few requirements and in minutes.
Customer Experience Representative Job Vacancy at PayJoy
This Role
Customer Experience is the department that cares for PayJoy salespeople and PayJoy customers. Despite not making sales, they support daily operations.
To continue with our quality operations, PayJoy is looking for proactive, curious, responsible, committed and motivated people, who are looking for a company where they can enjoy development and growth opportunities. We are a young, successful startup company with an experienced and responsible team, as well as a good work environment.
Responsibilities
Communicate with our partners and customers through various direct and indirect channels
Perform customer approvals/onboarding, manage technical/service issues and support finance teams on collections
Engage in troubleshooting mechanisms and/or advise accordingly as per Standard Operating Procedures
Be accessible, prompt, reliable and establish a good rapport with customers and partners
Coordinate customer issues, escalate and provide timely updates, working with support, operations and any other teams as applicable
Provide weekly activity summaries and notify specific escalations, concerns or suggested enhancements
Customer Experience Representative Job Vacancy at PayJoy
Requirements
High school diploma or general education certificate, as well as fully computer literate
Minimum 1 year of experience in Customer Service or Call Center
Ability to stay calm when customers are stressed or upset
Fluency in English, as well as another local language preferable
Availability to work 6 days a week