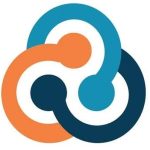 Website Noble Health Specialized Polyclinic
Specialized Polyclinic Health care excellence.
Dermatologist Job Vacancy at Noble Health Specialized Polyclinic
Location: Goba, Dar es Salaam
Department: Out-Patient Department
Salary: Cost sharing agreement / Shareholding
Introduction
Noble Health Specialized Polyclinic is a multi-specialized out-patient clinic operating under Noble Health Care Limited registered under the Law of the United Republic of Tanzania Companies Act of 2002. Noble Health Specialized Polyclinic is administered and managed in accordance with regulations under the Ministry of Health, Community Development, Gender, Elderly and Children (MOHCDGEC) as well as under the Private Health Advisory Board (PHAB). The property is vested in trustees.
The drive to start noble health care arose from the thirst to fulfill client satisfaction and high level of customer care to patients and accompanying care takers. Since its establishment, Noble Health Polyclinic strives to provide outstanding services in-order to cover the gap of client dissatisfaction. Along with this, the team behind Noble health specialized polyclinic tirelessly applies creativity around the healthcare arena enabling most of the outpatient clinical history taking, thorough investigations and management is done to meet International standards. "We not only wish to see clients properly handled, but we also wish to reduce medical tourism to foreign countries over competent health care that can be achieved within Tanzania." The 21st century is all about innovation, skills and quality. Noble health is just about that.
About the role;
We are looking for an experienced and passionate Dermatologist to join our healthcare team.
As a Dermatologist at our clinic, you will be responsible for assessing patients' skin health.
You will be the main person responsible for treating skin diseases, recommencing treatments including procedures and giving skin health advice to patients.
Main duties and responsibilities;
-Examine patients to diagnose skin conditions
-Prescribe and administer appropriate medication and treatment for all skin pathologies
-Provide advice on the self-management of skin care
-Refer patients for further super specialized care, where necessary
-Organize workloads and maintain case histories and records of all dermatological clients
-Keep up to date with medical developments and changes in healthcare legislation around dermatology
-Carry our dermatological procedures including but not limited to Pico laser, phototherapy, HydraFacial, micro needling and Bototoxin administration.
View also: Physician Job Vacancy at Noble Health Specialized Polyclinic
Dermatologist Job Vacancy at Noble Health Specialized Polyclinic
Skills
-Excellent communication and interpersonal skills to fellow staff as well as clients
– Attention to details
-Strong organizational, analytical and problem-solving skills
– Knowledge of medical terminology and diagnostic procedures
-Ability to remain calm and professional in difficult situations
Requirements
– A qualified and experienced dermatologist to submit his/ her CV and cover letter
– Academic certificates
– Membership of professional affiliations
Mode of Application:
Read: The Job Application Letter Checklist
– send your CV and cover letter via this email; znyakungo@noblehealthcare.co.tz copying tmwangota@noblehealthcare.co.tz