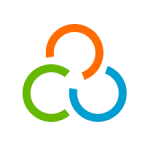 Website Lutheran World Relief (LWR)
IMA World Health (IMA) and Lutheran World Relief are members of Corus International.
Driver Job Vacancy at Lutheran World Relief (LWR)
Reports to: Senior Program Manager
Employment Type: Temporary
Open to Expatriates and TCNs: No
Location: Dar es Salaam
About IMA:
Lutheran World Relief (LWR) is a member of Corus International, a family of faith-based organizations working together to deliver holistic, lasting solutions for the interconnected challenges of poverty, health care access, and climate change. Founded in 1945, LWR collaborates with local partners to: grow inclusive and climate-resilient rural economies; reduce poverty; and respond to emergencies and humanitarian crises. LWR employs a systems approach to agricultural development in Africa, Asia, and Latin America, with a focus on strengthening farmer organizations and promoting farmer-centric solutions leading to improved rural livelihoods. LWR has worked to reduce poverty in Tanzania since 1961 and currently works with agricultural SMEs to improve quality and quantity production, post-harvest handling and marketing.
Lutheran World Relief is looking for a driver on a temporary basis to drive the organization vehicle, the driver will be engaged based on needs.
Job Summary:
The candidate will be responsible for driving all types of vehicles as assigned to him/her time to time, keeping the organization in clean and good conditions. To make sure that the car is serviced after every advised kilometer. This position requires regular travel to the to drive staff to the project support the implementation of program activities.
Specific Roles
Drive staff within and outside Dar es Salaam as required.
Take proper care of assigned vehicles and the safety of the passengers.
Carry out routine check of vehicle to ensure proper upkeep of vehicles and immediately draw the attention of the line manager of any damage or fault on the vehicle.
Keeping track of maintenance record of vehicle (s) to ensure that service schedules are adhered to and to remind the employer in advance when vehicle service is due.
Always maintain cleanliness of vehicles, both internally and externally
Drive the vehicle safely and obey Tanzania traffic laws and adhere to LWR vehicle policy.
Complete the logbook daily as per LWR vehicle policy.
Ensure the vehicle is used for authorized purposes and time only.
Required Qualifications:
The candidate must have at least Form IV education and above.
Possess a class C driving license.
At least advanced driver's certificate grade two from National Institute of Transport or any recognized Institute
At least five (5) years of experience in driving.
Previous experience working with an INGO.
Good driving record with no major accidents in the past 3 years
Good communication skill in English & Swahili.
Diversity, Equity, Inclusion and Zero Tolerance to Abuse
As a member of the Corus Family, each employee is expected to:
Help to develop and maintain an environment that welcome and develop a diverse workforce.
Foster a work environment where everyone feels valued and included.
Support employees' evaluation and promotion processes based on skills and performance.
Promote a safe, secure, and respectful environment for all members of Corus family, stakeholders in general, and particularly for the communities we serve.
Follow Corus Code of Conduct helping to prevent any type of abuse including workplace harassment, sexual abuse and exploitation, and trafficking in persons.
Adhere to the Organizational Core Values of Inclusion, Disruptive, Interconnected and Agile.
Driver Job Vacancy at Lutheran World Relief (LWR)
Application procedure
Interested candidates should include the following components in their application:
Latest curriculum vitae with three references.
Cover letter
Complete applications containing elements a) through b) should be submitted as attachments to an email to hrtanzania@corusinternational.org
The subject line should read: "Temporary Driver."
Deadline for the submission is on 15th May 2023, by 5pm Tanzania time.
Corus International prohibits discrimination and harassment of any type and affords equal employment opportunities to employees and applicants without regard to race, color, religion, sex, age, national origin, disability status, sexual orientation, protected veteran status, or any other characteristic protected by U.S. or International law.
Read : The Top 13 Modern CV Secrets