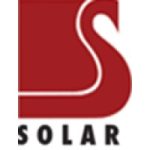 Website Solar Nitrochemicals Limited
Sustainable Blasting Solutions:
JOB POSTING
Solar Nitrochemicals Ltd is a mining explosive manufacturer having a Plant in Kisarawe and HQ in 2nd Floor OysterPearlGalleria, Chole rd, Dar Es Salaam.
Solar is urgently looking for an Electrical Technician who will be responsible for Electrical and Electronics.
Education Qualifications; Diploma in Electrical Engineering.
Electrical Technician Job Vacancy at Solar Nitrochemicals Limited
Working Experience: 3+ Years
Job location: Kisarawe
How to Apply:
Send your CV to info@solarnitrochem.co.tz
Read : The Top 13 Modern CV Secrets